---
4th Art Basel event will feature Kaskade, J Worra and more!
a complete new wave of acts
Today, BLNK CNVS is proud to announce internationally-acclaimed DJ Kaskade has been confirmed to perform. Joining KASKADE at Soho Studios on Saturday, December 8th will be J Worra, LOKII, and CHARLES MEYER.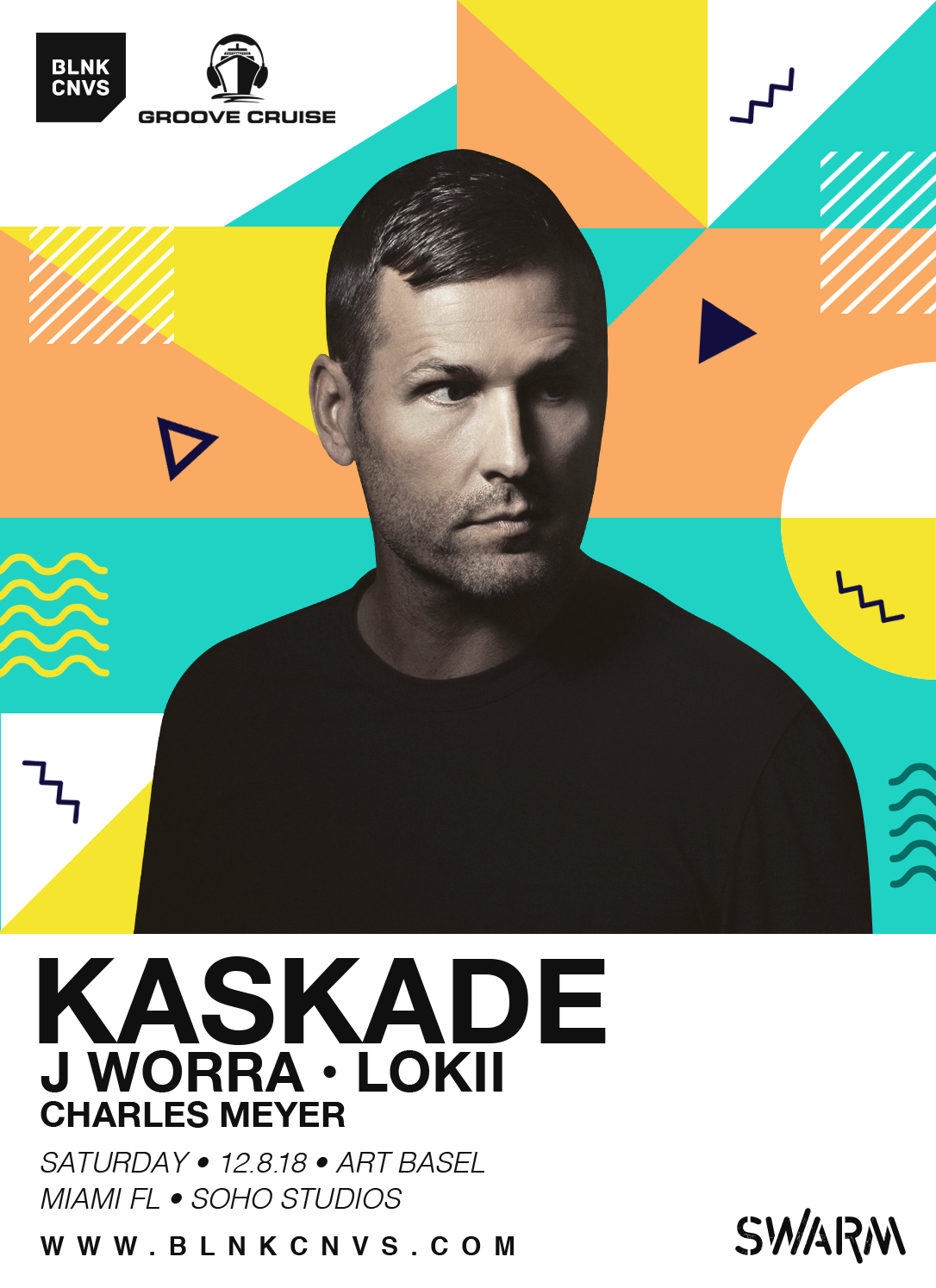 Tickets are now on sale for KASKADE as well as for Die Antwoord on Wednesday, December 5th, ACTION BRONSON on Thursday, December 6th and  JUICE WRLD on Friday, December 7th. Supporting acts for December 5-7 to be announced soon.
When? December 5-7, 2018
Where? Miami / USA
Get more info here! 
Soho Studios is located in the Wynwood Arts District at 2136 NW 1st Ave., Miami, FL 33127. All events are 10 p.m. to 3 a.m., open to the public, and ages 18+. 
Eric Fuller, SVP & General Manager of BLNK CNVS said, "Kaskade is the perfect artist to finish off the event series.  We know his fans here in Miami would agree that he's a special artist to the city.  We've been working with Ryan (Kaskade) for years, so to have him a part of this project is a great fit." 
ART BASEL in Miami Beach draws more than 70,000 visitors to more than 250 participating galleries and offers works from thousands of artists.
Fuller previously commented, "We launched BLNK CNVS just over a year ago and one of our main goals was to have a presence during Art Basel. To have such a diverse group of artists performing for our inaugural year is really exciting and we could not be happier.  We feel it's a great way to round out the entire Art Basel experience."
Find more information on the official website. 
---