---
ADE 2019 Announces Second Wave of Artists!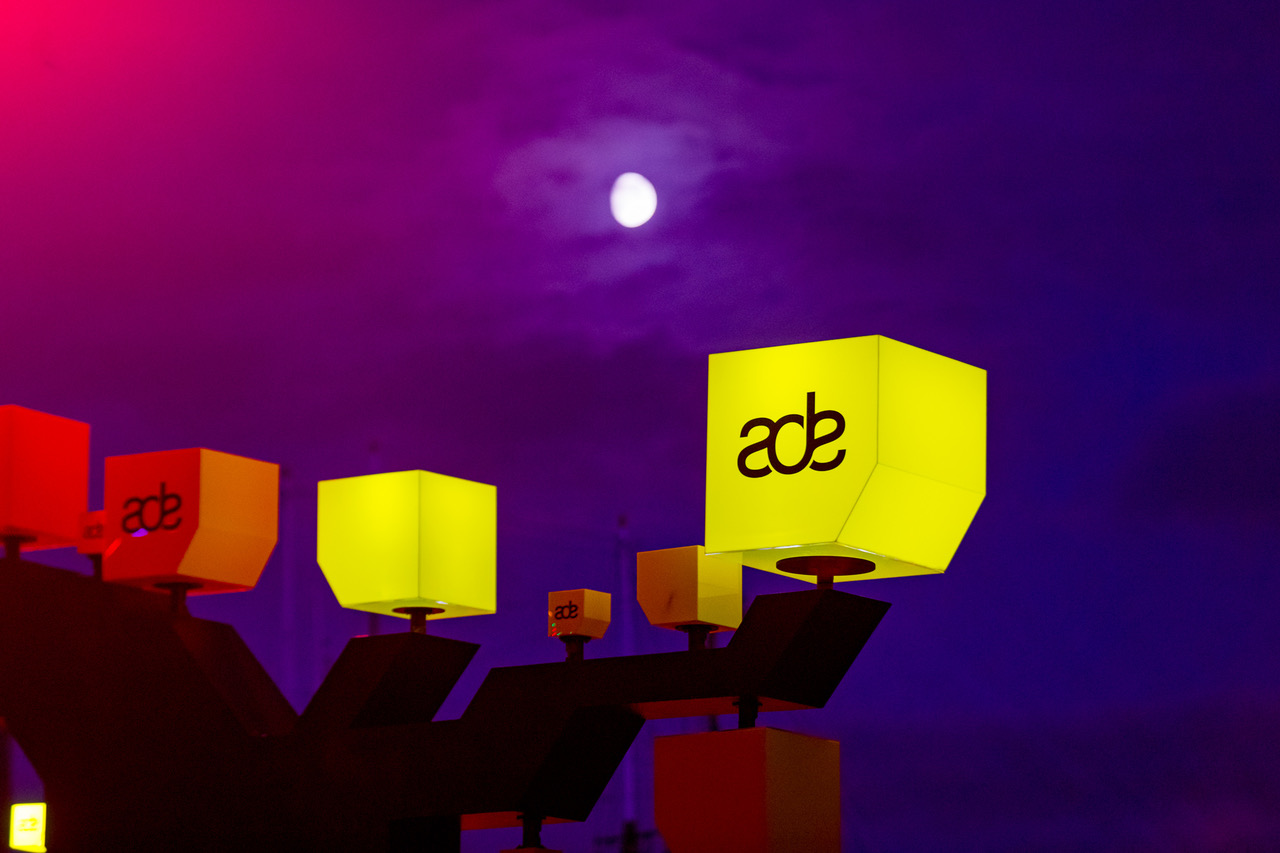 Photo Credit to Michiel Ton
When? October 16-20, 2019
Where? Amsterdam / The Netherlands
Buy tickets here! (Ref-Link*)
Get more info here!
world's most extensive festival and conference program
The five day and night gathering runs from October 16th-20th, 2019 and is the world's most extensive festival and conference program for electronic music, offering a broad range of art, film, photography, alongside music and the latest trends in technology and social good.
Alongside the popularity of the night and day program from national and international visitors, the organisers see growing interest in the ADE Sound Lab conference, the daytime cultural activities and the live electronic music and sustainability focuses in both the festival and conference program. ADE's organisers expect to welcome more than 2,500 artists and 600 speakers in almost 200 locations.
ADE's organisers have previously announced France as the 2019 Focus Country, that the opening concert will feature SOHN & Metropole Orkest, and ADE LIVE and ADE Green will return to this year's program. ADE closes on Sunday with the ADE Hangover, a free outdoor event at NDSM-wharf with a wide range of activities for all age groups including live music, a vinyl market and theater.
The latest announced conference speakers include Ukrainian artist and label owner Nastia (UA), DEAG's DETLEF KORNETT (DE), ID&T founder DUNCAN STUTTERHEIM (NL) producer/DJ Hannah Wants (GB), early AKAI MPC innovator ROGER LINN (US), global music rights clearance expert DEBORAH MANNIS-GARDNER (US), Phase One Network Inc. CEO FRANK BABAR (US), award winning African hip hop Artist GIGI LAMAYNE (SA), artist and label owner Elena Colombi (IT), Elrow Family's JO VIDLER (GB) and noted hardstyle artist WILLIAM REBERGEN aka Headhunterz (NL). They join the already announced Amazon Chief Technology Officer Dr. WERNER VOGELS (NL), LISA ELLIS (US), Soundcloud's global head of music and artist relations, Group Vice President of Tencent Music Entertainment ANDY NG (CN) and head of AEG Studios RAYMOND ROKER (US) amongst others.
lineup (selection)
Abstract Division (NL) - Ace Ventura (IL) - Afra (NL) - Agents Of Time (IT) - Alfa Mist (GB) - Ancient Methods (DE) - Antal (NL) - Apparat (DE) - Avalon Emerson (US) - Ben Sims (GB) - Beta Librae (US) - Booka Shade (DE) - Carista (NL) - Carl Craig (US) - Catching Flies (GB) - Caterina Barbieri (IT) - Colin Benders (NL) - Courtesy (DK) - D.O.D (GB) - Damian Lazarus (GB) - Dan Shake (GB) - Danny Krivit (US) - Dasha Rush (RU) - Dave Clarke (GB) - David Vunk (NL) - De Jeugd Van Tegenwoordig (NL) - De Sluwe Vos (NL) - Deetron (CH) - Denis Sulta (GB) - Detroit Swindle (NL) - Dimitri (NL) - DJ Bone (US) - DJ EZ (GB) - DJ Seinfeld (SE) - DJ Stingray 313 (US) - Donato Dozzy (IT) - Dr. Rubinstein (RU) - Dubfire (US) - Emma-Jean Thackray (GB) - Extrawelt (DE) - Floorplan (US) - Freddy K (DE) - Full Crate (NL) - Gene On Earth (DE) - Gerald Henderson (FR) - Gerd Janson (DE) - GoldFish (ZA) - Hælos (GB) - Hernan Cattaneo (AR) - Inga Mauer (RU) - Isis & Mozes (NL) - Jamie 3:26 (US) - Jayda G (CA) - Jeremy Underground (FR) - John Digweed (GB) - John Talabot (ES) - KC the Funkaholic (NL) - KiNK (BG) - Kornel Kovacs (SE) - Larry Gus (GR) - Len Faki (DE) - LSDXOXO (US) - Lyzza (BR) - Mairo Nawaz (NL) - Marcel Fengler (DE) - Maya Jane Coles (GB) - Menno de Jong (NL) - Midland (GB) - Mike Williams (NL) - Miss Melera (NL) - Moksi (NL) - Niels Broos (NL) - Oceanic (NL) - Ofenbach (FR) - Olivier Weiter (NL) - Omar Souleyman (SY) - Optimo (GB) - Ørjan Nilsen (NO) - Palmbomen II (NL) - Palms Trax (GB) - Pan-Pot (DE) - Parrish Smith (NL) - Peggy Gou (KR) - Randomer (GB) - Roger Sanchez (US) - rRoxymore (FR) - Sam Feldt (NL) - San Holo (NL) - San Soda (BE) - Sandrien (NL) - Skee Mask (DE) - Solar (US) - Solid Blake (DK) - Spekki Webu (NL) - Spencer Parker (GB) - Steve Aoki (US) - Sunnery James & Ryan Marciano (NL) - Surgeon (GB) - Tammo Hesselink (NL) - The Partysquad (NL) - The Weather Girls (US) - Tim Hecker (CA) - Todd Terry (US) - Tomer Baruch (NL) - Tsepo (NL) - upsammy (NL) - Vini Vici (IL) - Vladimir Ivkovic (RS) - Volcov (IT) - Wata Igarashi (JP) - Wilkinson (GB)
*This is an affiliate link, meaning, at no additional cost to you, we will earn a commission if you click through and make a purchase.
---