---
ALL YOU NEED TO KNOW: WinterWorld 2019 facts released!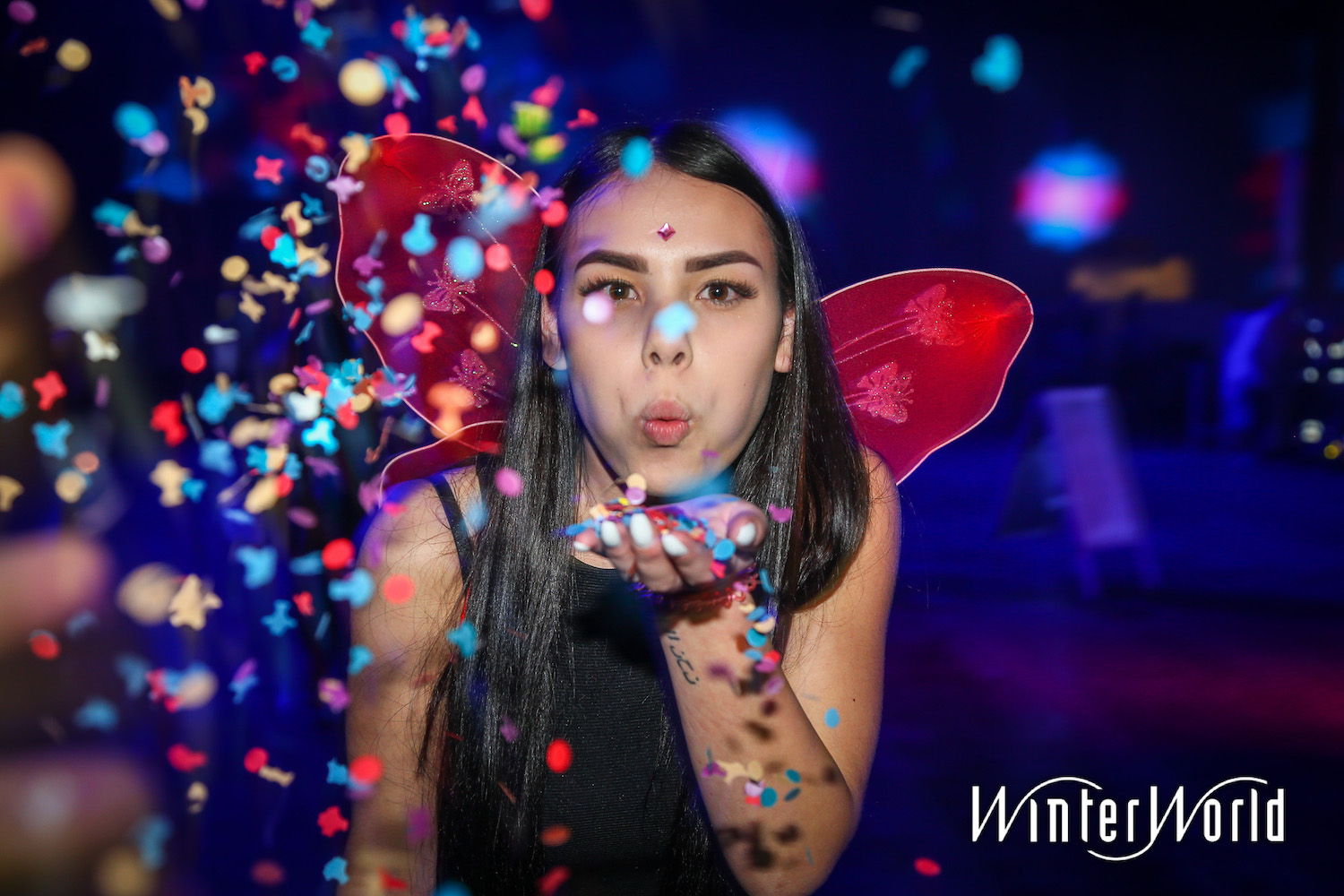 Check out the just released WinterWorld 2019 facts + lineup information
WinterWorld is day one of the party year and has been since 2003. Traditionally it is celebrated to a promising lineup of electronic music. On 3 floors, 25 artists deliver the right sound for 10 hours. On the mainfloor "Nordpol" artists of different styles stand on stage. Among them are MOGUAI, Ostblockschlampen and Echo-winner Alle Farben. He recently landed in the Top20 of the German single charts with his hit "Only Thing We Know". The Berliner produced the track together with the DJ duo YOUNOTUS, who also belong to the WINTERWORLD lineup. In the "Ballroom" they will be on the decks alongside AKA AKA and HUGEL from Marseille. With his summer hit "Bella Ciao", the Frenchman HUGEL attracted a lot of attention this year. On the third floor "Blue Box" top DJs like Felix Kröcher, Klaudia Gawlas and Pappenheimer deliver harder sounds with their techno sound.
When? Saturday January 19th, 2019, 8pm - 6am
Where? DM-ARENA, 76287 KARLSRUHE / GERMANY
Brief description: Cold outside - hot inside: On January 19, more than 5,000 m2 of dance area, divided into three floors: "North Pole", "Blue Box" and "Ballroom", will be created in the dm-Arena in Karlsruhe. The 17th edition of WinterWorld will feature 25 (inter-)national DJs & LiveActs from various styles of electronic music (including techno, trance, house and EDM) on stage.
Official WinterWorld 2019 Trailer
Visitor expectation: 8,000 people
Entrance fee: Advance booking 39,- € / box office 46,- € / Buy tickets here!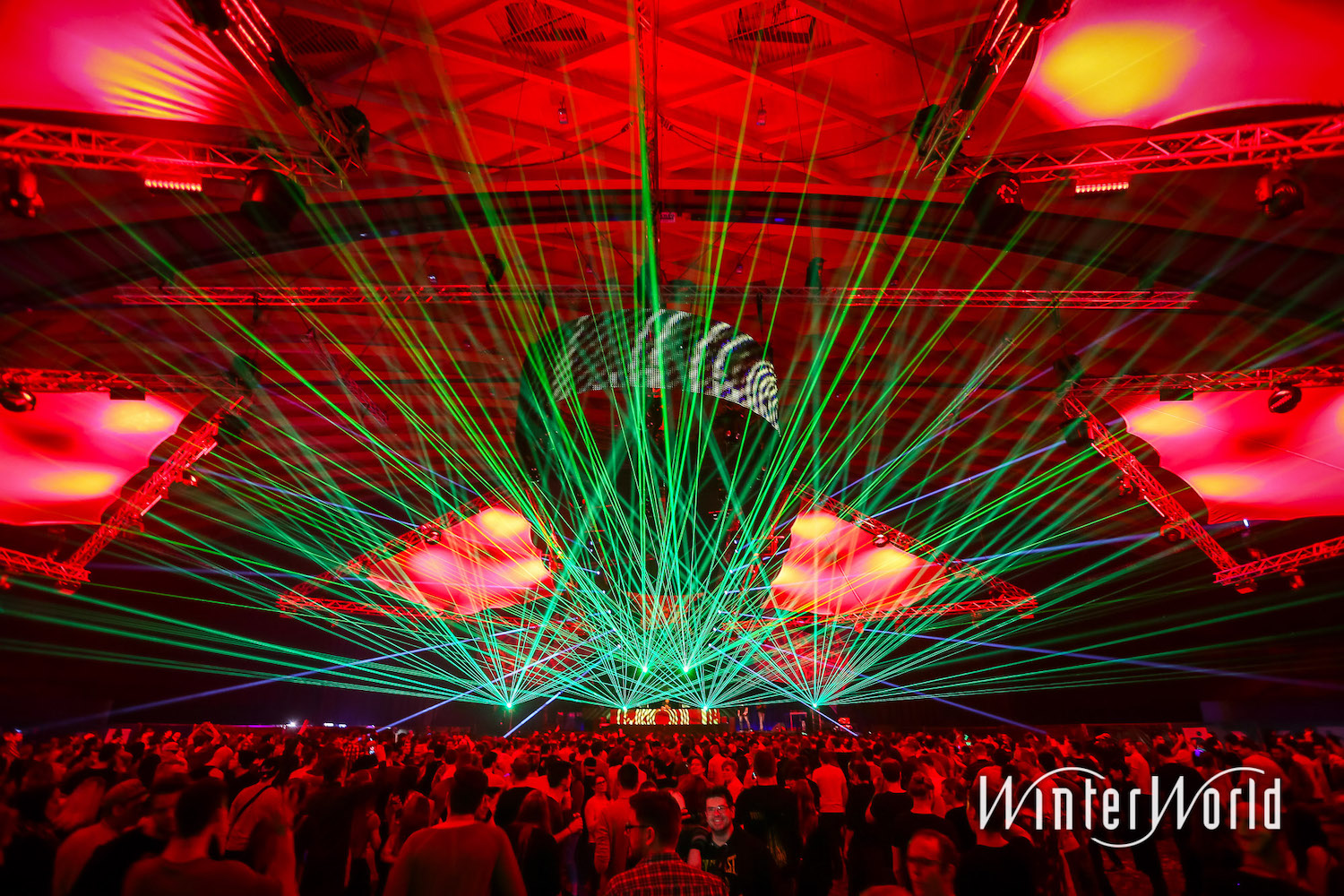 Getting there: Free outward and return journey with the admission ticket with all KVV transport vehicles (bus/train, 2nd class) in the KVV network area. Valid from January 19th (from 3pm) to January 20th, 2019 (12am). More info here. 
Find more information on the official website and check out our event page for lineup information + ticket and accomodation packages. Plus, don't forget to follow us on FACEBOOK and INSTAGRAM for latest news.
LINEUP
AKA AKA - Alle Farben - Basti M - Daniel Metzger b2b Crazy ERG - Fatima Hajji - Felix Kröcher - Gary Beck - HUGEL - Juliet Sikora - Klaudia Gawlas - Klopfgeister - MOGUAI - Nelson - Nora En Pure - Ostblockschlampen - Pappenheimer - Plastik Funk - Sebastian Gnewkow - Tom Franke - Torsten Kanzler - Younotus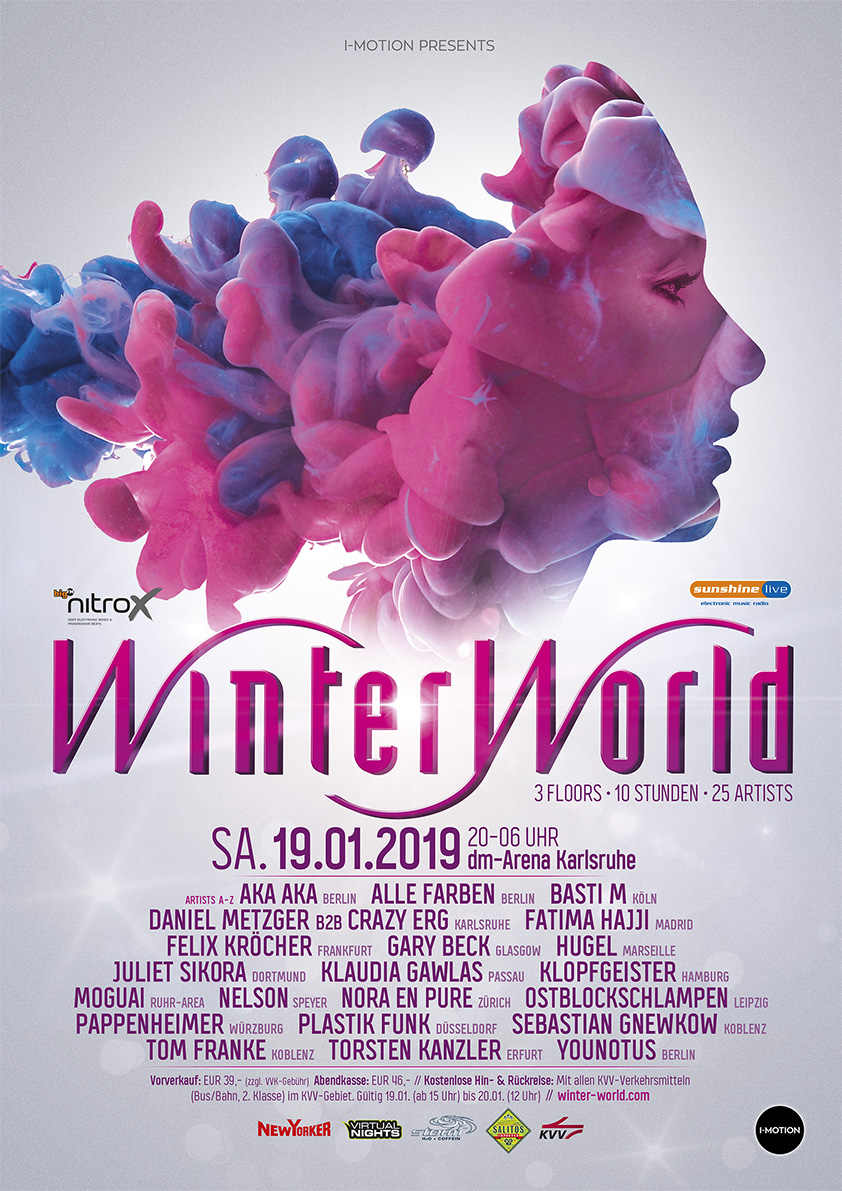 ---