---
Bohemian Beatfreaks 2018 according to organisers safe to run + call for fundraising!
Rabbits Eat Lettuce Pty Ltd (REL) is challenging a last-minute NSW Police decision to withdraw support and block the 3 day music and art festival, Bohemian Beatfreaks, which is due to take place this weekend. In addition, a fundraising campaign has started.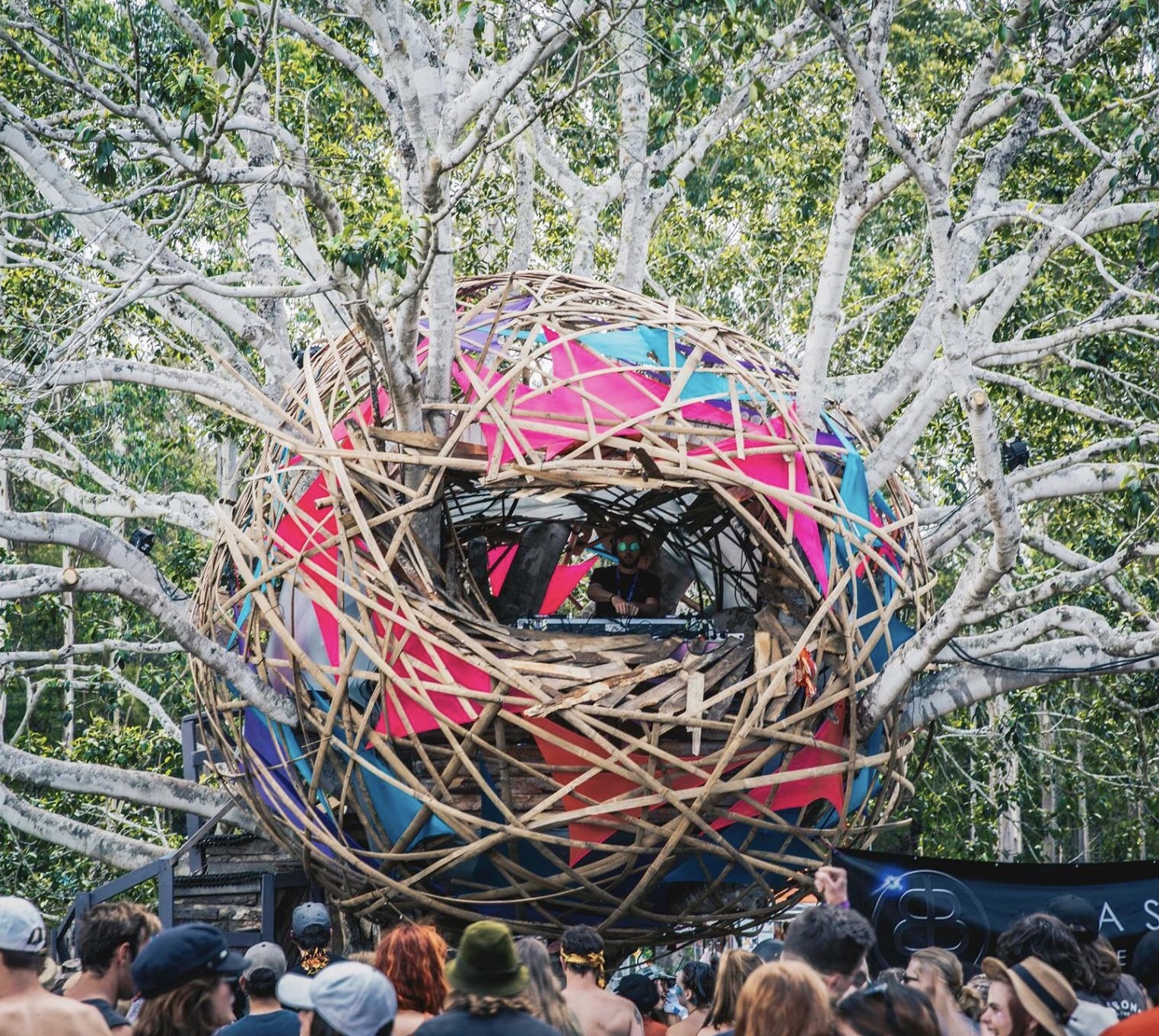 The organisers behind BOHEMIAN BEATFREAKS released a statement on the current situation of the upcoming festival: 
UPDATE: The festival organisers win in court but decide to move to Cherrabah Resort near Warwick. See the 2nd statement below. 
____________________________________________________________________
Erik Lamir-Pike, the Director of Rabbits Eat Lettuce Pty Ltd (REL) and the organiser behind BOHEMIAN BEATFREAKS, said REL was confident the event will be run safely and that their history has proven this.
"We have a dedicated emergency manager on site who was in the Victorian police force for many years and our medical facility can accommodate pretty much anything. We have successfully conducted five previous events at the venue with the support of police, NSW Ambulance, the Rural Fire Service and Richmond Valley Council." he said. "NSW Police have attended all previous events held at the site and had good things to say. In fact, a comment was made by a police officer in attendance at one of our events, held in April last year, that 'it was one of the best days of my career'. They also said they 'had nothing to do all day' and would 'definitely be coming back next year'." 
In September 2015 Rabbits Eat Lettuce Pty Ltd obtained a five-year development consent from Richmond Valley Council to host two multi-day, music, art and camping festivals annually, just under 50kms south west of Casino on a private Kippenduff property. 
Since consent was granted festival organisers have successfully staged five events, on the property with no serious incidents; including both the Rabbits Eat Lettuce signature event and the event in question, Bohemian Beatfreaks, due to be held November 23 - 25.
Mr Lamir-Pike said that, in the three-year history of REL running these events at the site there had not been a single ambulance transfer for drug or alcohol overdose.
REL has a long history of actively working with the police to create a safe environment and has invited police attendance at the events.
However, at the festival's pre-event meeting, organised by REL between their management team and NSW Police on October 26, Chief Inspector Cameron Lindsay advised REL that NSW Police would be withdrawing support for the event partially on the basis of a comparison with the festival and Defqon.1; a Sydney based techno festival where earlier this year two deaths took place and over seven hundred people sought medical attention.
"Our festival is a three-day camping festival, it's one tenth of the size and very different to the DefQon.1 event in Sydney," said Mr Lamir-Pike.
Spurred on by a short lead time, REL promptly launched into action to defend their position and proceedings began with the Land and Environment Court.
Prior to October 26 REL was, along with Emergency Management Consultant Ranwood Solutions, working with NSW Police and communicating with Local Inspector Douglas Conners relating to event safety. The parties had agreed on mitigation strategies and User Pay Police arrangements. 
 
"It seems the NSW police are becoming opposed to dance music festivals across NSW. If this was a Barry Manilow concert I doubt this would be happening – NSW is becoming a nanny state," said Mr Lamir-Pike.
Rabbits Eat Lettuce organisers have always maintained a collaborative, transparent approach to working with emergency services explained Mr Lamir-Pike. "The safety of our guests and the surrounding community has and always will always be our number one priority, we take this responsibility seriously. We are confident that the festival is safe to proceed and is adequately resourced by our emergency management plans, site security, medical resources, fire management plan, harm reduction processes and on-site facilities."
The event, which features three fully themed stages and a line-up that includes a showcase of 20 international artists and a host of Australia talent has sold approximately 2400 tickets since promotion began back in November 2016.
Rabbits Eat Lettuce are now facing legal costs in excess of $100,000 due to the last-minute NSW Police action which may not only block but bankrupt the upcoming BOHEMIAN BEATFREAKS.
REL have started a Go Fund Me page to raise funds to pay for the legal proceedings. 
For more information see: bohemianbeatfreaks.com.au____________________________________________________________________
UPDATE
____________________________________________________________________
After a tense few days in the Land and Environment Court, the organisers of the three-day music and art festival Bohemian Beatfreaks say they are happy the court has ruled in their favour, legally allowing their event to proceed at the Kippenduff venue in NSW; however the decision was bitter sweet and came with strings attached.
Bohemian Beatfreaks organiser, Erik Lamir-Pike, said: "It is positive that we have approval to conduct the event at our preferred and long-standing site and we are pleased that some level of justice was upheld. Unfortunately, the whole process was an expensive and fruitless exercise for both the organiser and the taxpayer. It is truly a sad state of affairs when we have government allowing gambling advertising on the Sydney Opera House, whilst music and arts events are shut down by excessive police compliances and User Pay Police requests that are out of step with the nature of these events."
Permission to run the event this weekend at the Kippenduff site was granted contrary to the wishes of NSW Police, which Mr Lamir-Pike asserts were unreasonable.
"The conditions imposed by the court at the request of the police would destroy the nature of our festival, aside from being so prohibitively expensive as to bankrupt the event. These include surrounding the event site with chain-link perimeter fencing (even though the site is remote and surrounded by bushland) and additional security search points inside the venue with table-top and pat-down searches, as well as over 30 User Pay Police at the cost of $105,000 alone. The cost of complying with all these additional conditions would amount to over $140,000 in unplanned expense and the heavy-handed police presence would kill the vibe of the event which we work so hard to create. Considering the situation we find ourselves in, we have made the decision to move the festival up to Cherrabah Resort near Warwick, just over the border in Queensland. The Southern Downs Council and local Emergency Services have been very supportive considering the short time frame we were dealing with and we thank them for their undertakings. The new venue is a truly beautiful location and even has a lake. We are excited to be building our event here in more welcoming surroundings.
There are still tickets available for those who wish to attend.
____________________________________________________________________
---