---
LINEUP-NEWS: Complete lineup for ELECTRIC CITY 2019 announced!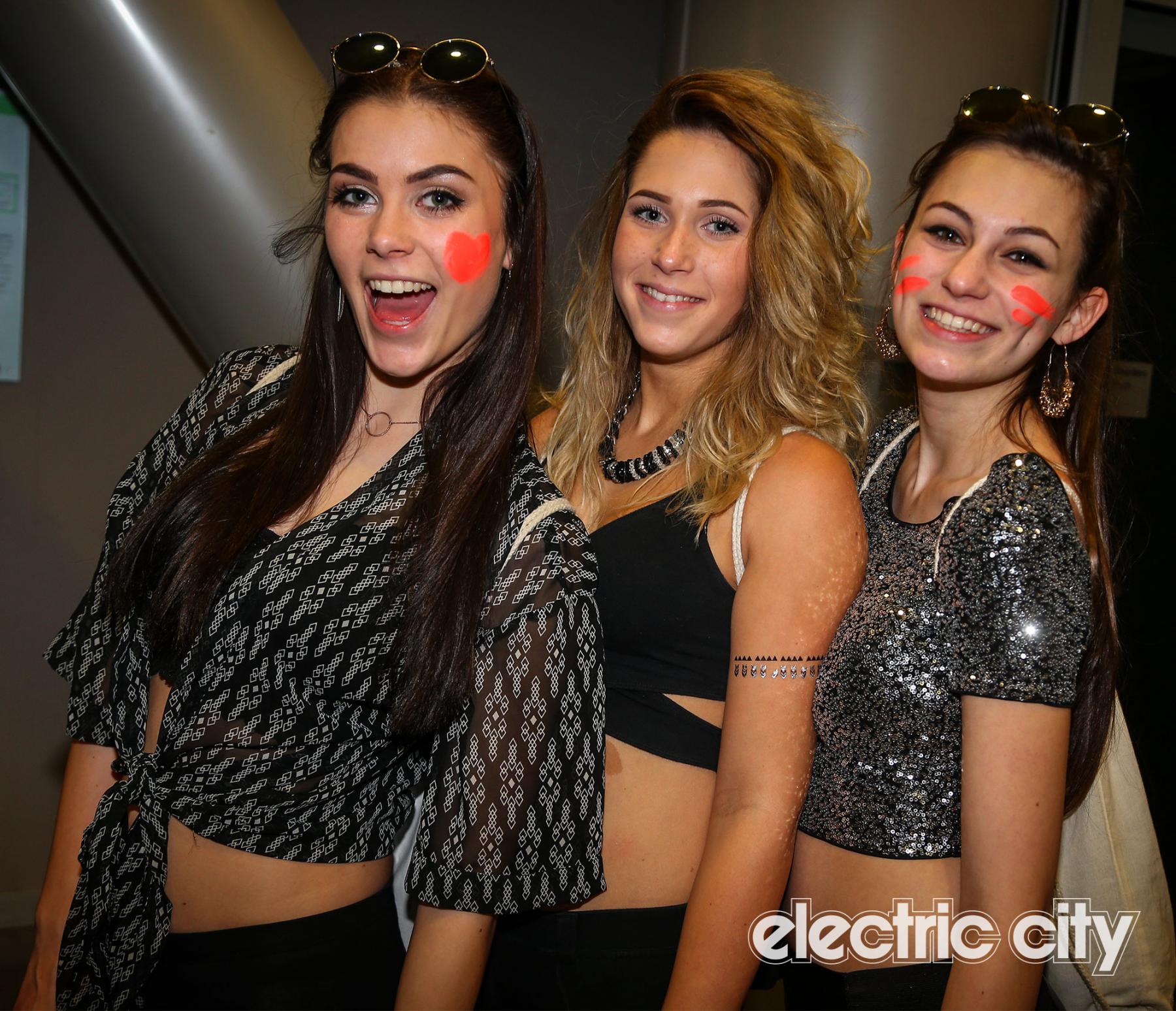 The Leading Clubnight is back!
From 2001 to 2016 it was the annual highlight of the Koblenz nightlife. After a break ELECTRIC CITY is back now. 35 DJs will present the different styles of electronic music: House, Techno, Harder Styles, Electro and Classics for one night (22 - 6 o'clock). Celebrations take place in the best clubs of the city: Agostea, Werk56, Zenit Club, dieZWEI, Circus Maximus and Club BaRock.
When? February 1, 2019
Where? Koblenz / Germany
Get more info here!
electric city means: one entrance fee for six parties. All clubs are within walking distance except for Werk56 on the B9. Visitors travel here with free shuttle buses (depart every 15 minutes, bus stop Forum/Zentralplatz).
The lineup is versatile: In the Zenit Club there is the DJ duo YOUNOTUS from Berlin on the decks next to AKA AKA. Together with Alle Farben and the track The Only Thing We Know, they recently made it into the Top20 of the German single charts.
The fans of the harder sounds celebrate in Werk56 with Partyraiser, BMG and Pappenheimer. While hardstyle DJs like PYSKO PUNKZ and Phuture Noiz play in the Agostea in the Main Hall, psy trance is danced on the second floor with Klopfgeister.
Those who like unforgettable tracks and classics of electronic music from the 90s will find Dune and DJ DAG at Circus Maximus and Club BaRock.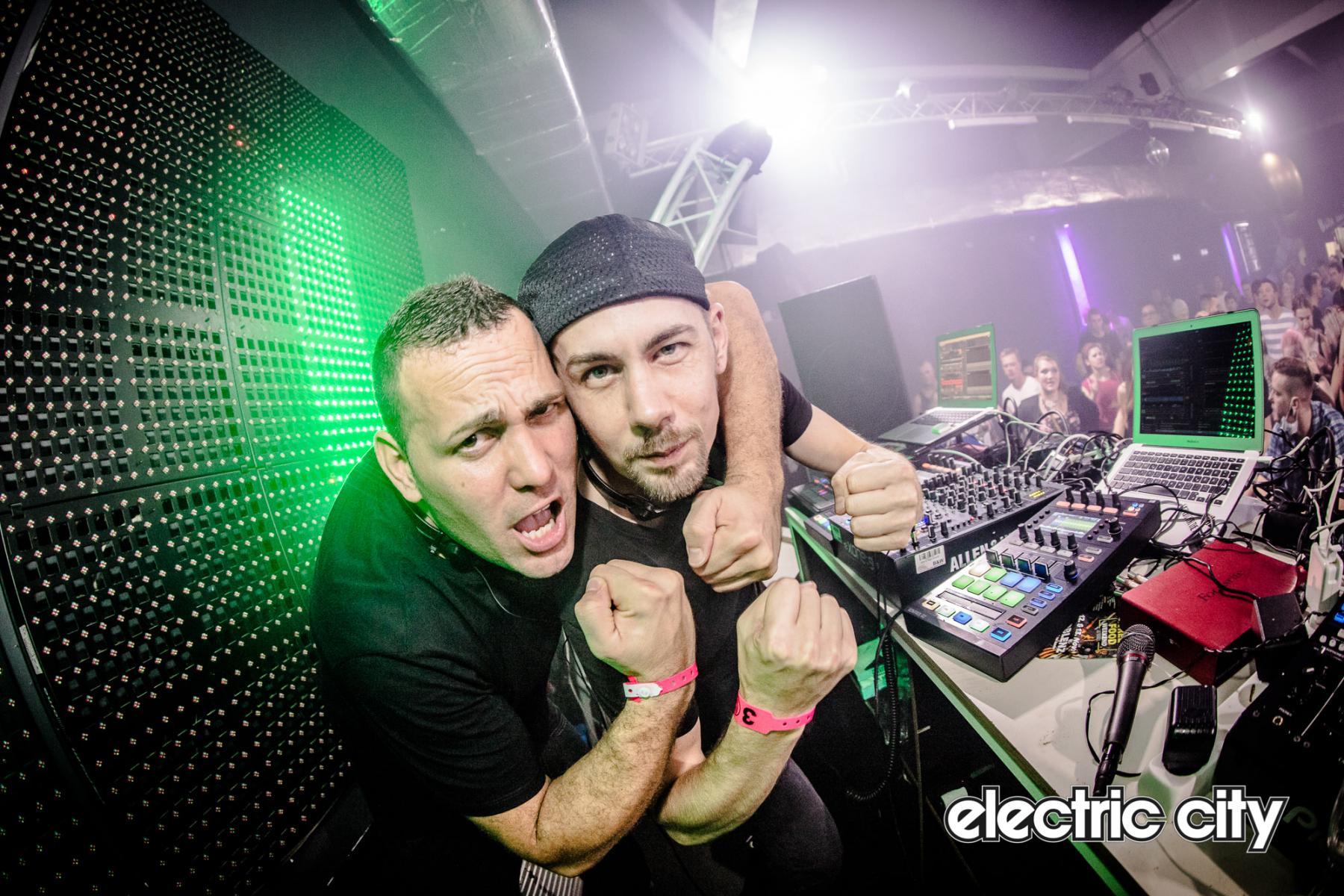 Not only the Netherlands and German metropolises have good artists to offer, but also Koblenz. With DJs such as the CZAP, Alex Breitling, Olle and MARTIN HLAUSCHECK, local acts will also be performing on the stages of the six clubs on February 1.
If you don't want to go home after 10 hours of partying, you can party with Kerstin Eden at the AfterHour in the Zenit Club from 6 am on. The DJane from Frankfurt is well known for her marathon sets and will also provide a cheerful atmosphere for the visitors in the early morning.
Find more information on the official website and check our event page for further information and accommodation opportunities. 
clubs & lineup
Agostea (Clemensstr. 26-30 56058 Koblenz)
MAIN HALL-Hardstyle: 

Psyko Punkz - Phuture Noize - Keltek - 

ANDY SVGE - Rejecta - 

Nick Novity

LIVING-Psy Trance from Spin Twist: Klopfgeister - Fabio Fusco - Kularis
HOMEBASE-Residency: Jey Aux Platines
Werk56 (Facebook) (Friedrich-Mohr-Str. 1c 56070 Koblenz) 
BPM:

BMG (live) - Pappenheimer - Minupren

Hardcore: 

Partyraiser - 

Drokz - Noisekick - D-Ceptor & Newstyler - Evolution - 

X-Treme - 

Olle
Zenit Club (Facebook) (Josef-Görres-Platz 18 56068 Koblenz) 
DASDING Plattenleger: 

AKA AKA - YOUNOTUS - DGeorge - Alex Breitling

After Hour: (from

 6am) Kerstin Eden 
dieZWEI (Facebook) (Firmungsstr. 2 56068 Koblenz) 
Pure:

Kerstin Eden - the CZAP - Dennis Kiesslich
Circus Maximus (Stegemannstr. 30 56068 Koblenz)
90`s Rave:

Dune - Alexander Olck - Raoul
Club BaRock (Entenpfuhl 9 56068 Koblenz)
Techno Classix: DJ DAG - B@zeball - Martin Hlauscheck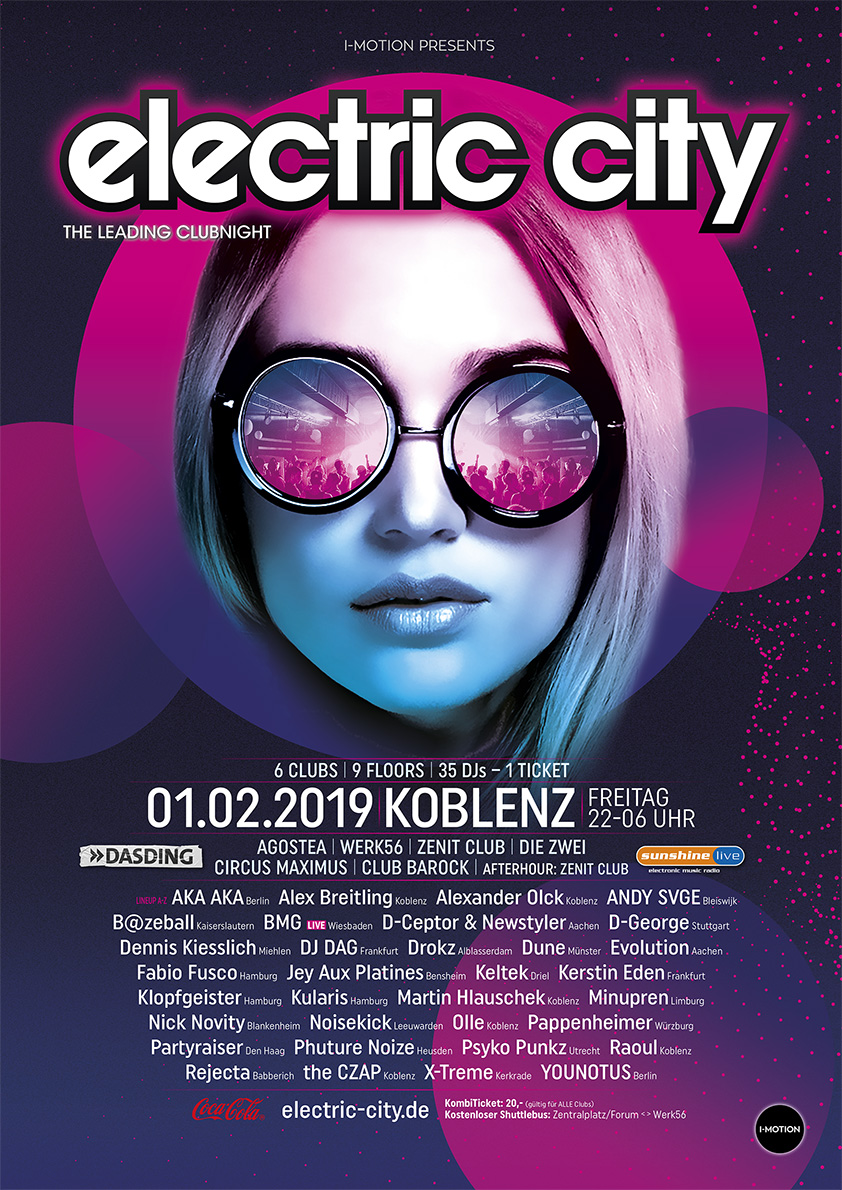 Photo Credits to Electric City
---