---
LINEUP-NEWS: EASTERN ELECTRICS 2019 reveals "ALL STAR LINE UP"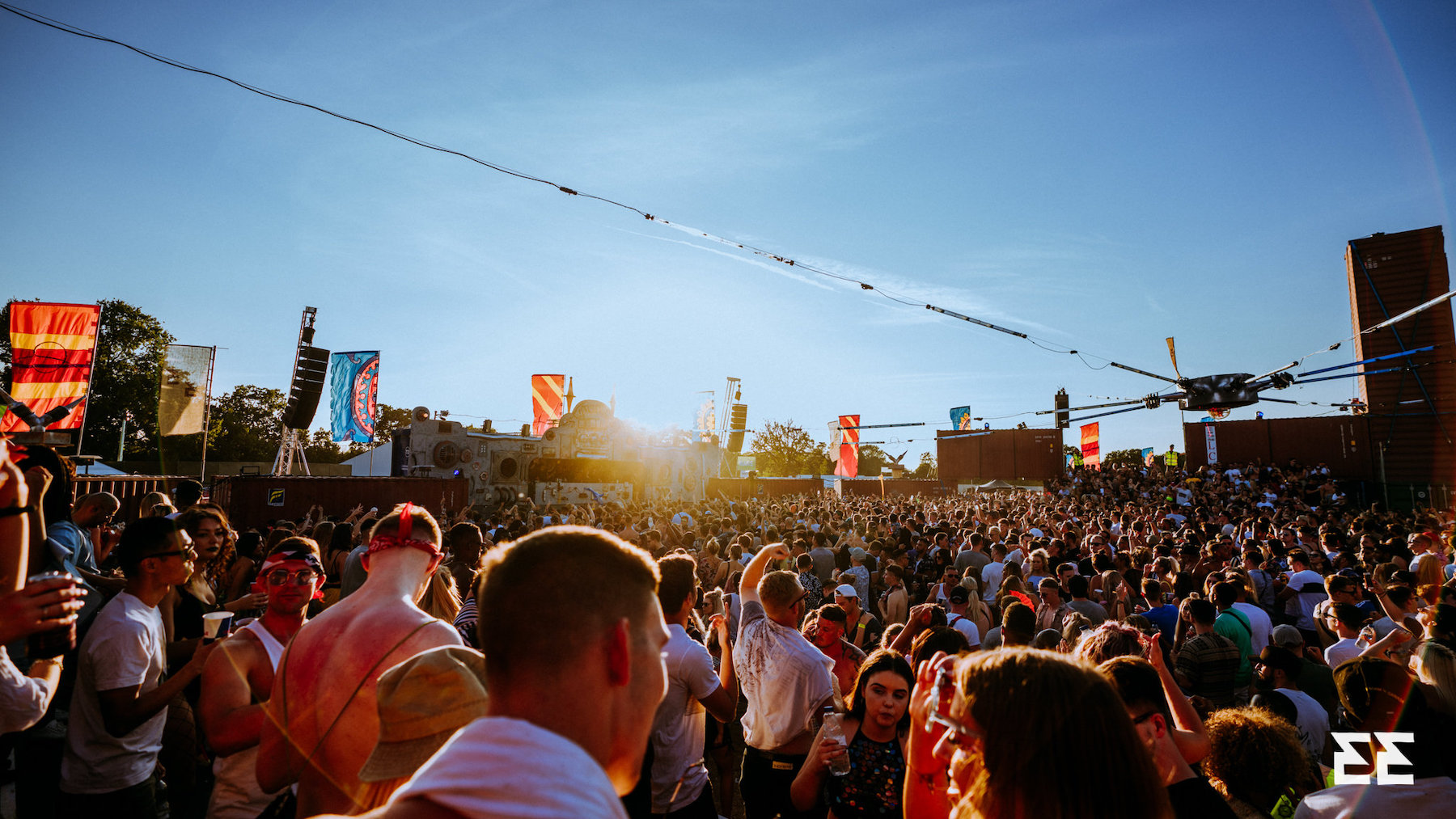 Image Credits to Eastern Electrics
Many hot acts for this year's edition confirmed
When? August 3-4, 2019
Where? London / United Kingdom 
Get more info here!
Buy tickets here!
Eastern Electrics will come back to Morden Park in London with an "all star lineup" including MK, Orbital (DJ set), Skream, BIG NARSTIE, KENNY Dope on Saturday, and Goldie, Roni Size, OCEAN WISDOM, and NADIA ROSE on Sunday. 
Furthermore, MK. STEVE LAWLER b2b with Darius Syrossian, wAFF, ELVIN ZEDO, Hannah Wants, GW Harrison, Sam Divine, Riva Starr, Josh Butler, Melé, Monki, Simon Dunmore, Redlight, Special Request, ROYAL-T, COKI, Preditah, and Marcus Nasty are confirmed. You can find the complete lineup at the bottom of the page. 
This year, the festival will have its first very own Pool Party stage presented by Cuckoo Land. On top of that, visitors can choose between 8 more stages which would be the Main Stage, The Big Top, The Switchyard, The Plant House, Electric City, The Substation, VIP, and VVIP. 
Find more information on the official website and visit our event page for accommodation opportunities. Follow us on FACEBOOK and INSTAGRAM for both latest lineup updates and festival impressions right in your hands.
lineup
Saturday: MK - Steve Lawler b2b Darius Syrossian - wAFF - Elvin Zedo - Hannah Wants - GW Harrison - Skream - Orbital - Roman Flugel - Secret Headline Guest - Grainger - Kenny Dope - Sam Divine - Riva Starr - Josh Butler - Mele - Monki -  Simon Dunnmore - Rinse - Redlight - Special Request - Royal-T - Coki (DMZ) - Preditah - Marcus Nasty - Joker - Manara b2b A.G - Sherelle - Jetsss - Jossy Mitsu - Hannah Wants - PBR Streetgang - Waze & Odyssey - Huxley - Man Chapman - More tba - UKG Orchestra - Benny Page - MC Spyda - K.O.G & Zongo Brigade - Hippo Sound System ft. Special Guests - Love Carnival - Wax On Mare ST. - Knowhat - Jonny Bloomfield - Ninetyone - Ross Roberts - Adam T - Paul Ryder - Jobi & Phase - Smokey Bbubbln B - Infinity INK - Paul Woolford - Ejeca - Heidi Lawden
Sunday: Goldie - Ocean Wisdom - Big Narstie - Nadia Rose - Charlie Sloth - DJ Luck & MC Neat - Sam Supplier - Calyx & Teebee- Culture Shock - Delta Heavy - Harriet Jaxxon- K Motionz - Magnetude - Rene La Vice - Rony Size - Spor - T>I b2b Upgrade - Matt Jam Lamont - Heartless Crew - Oxide & Neutrino - Champion & MC Serious - Conducta b2b Sammy Virji - Scott Garcia - Shosh - Sharda b2b Mind Of a Dragon - D Double E - MC Kofi B - MC CK - Matchstick - Shortee Blitz - Joel Corry - Pioneer - Wideboys - Majestic - MC Sharky P - MC Kofi B - Scratch Perverts - Sian Anderson - Lilly Mercer - Rachael Anson - The Menendez Brothers (Hip Hop set) - Alex Crescent - Annie - Eliza Rosie - Jordss - Liv Ravden - Lro - Rivah - Teddy Lewis - N-Type - Silkie - Spooky - Lost - Hatcha - Youngsta - Distance - Plastician - Sicaria Sound - L U C Y - Cimm - Horsepower Productions - Illa Brugal & Buer - Crazy D - Irah - SP:MC - SGT Pokes
---