---
LINEUP-NEWS: FUCHSBAU FESTIVAL 2019 revealed FIRST PART of its PROGRAM!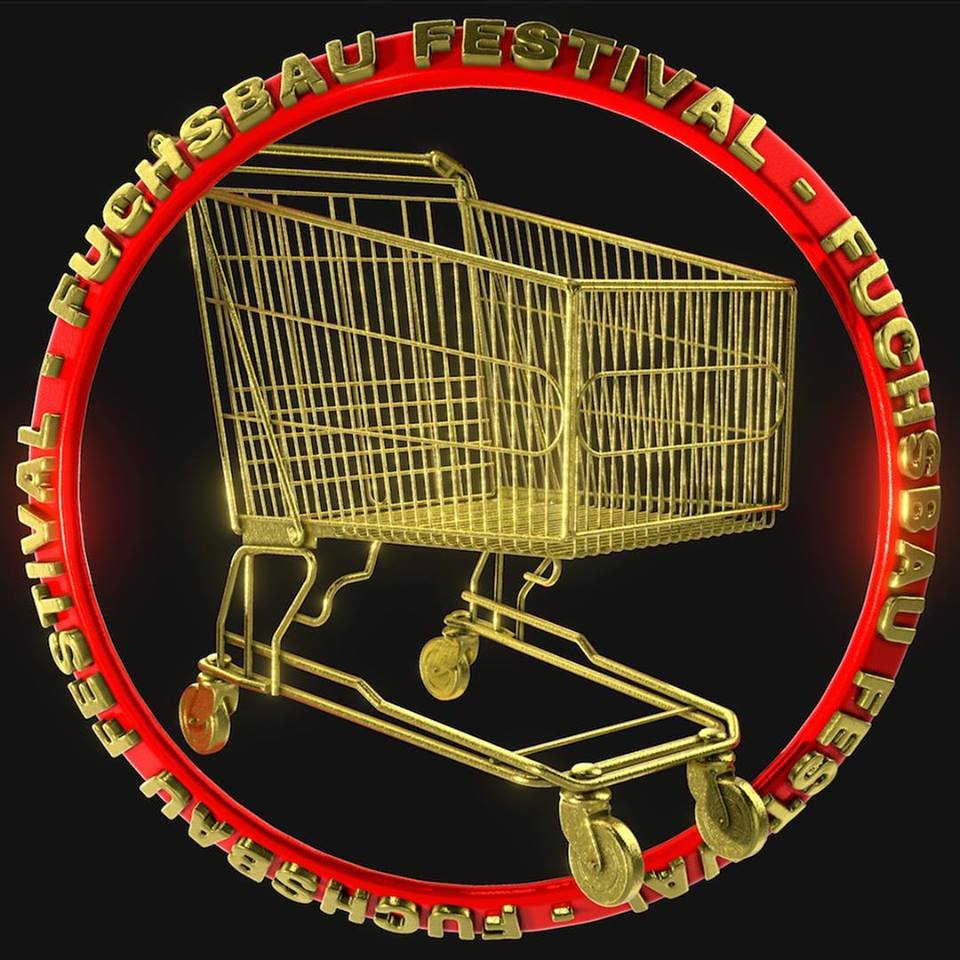 Image Credit to Fuchsbau
Fuchsbau meets 'supermarkt'
When? August 9-11, 2019
Where? Lehrte (Hanover) / Germany
Get more info & tickets here! (German)
This year's title is Fuchsbau Supermarkt (supermarket), which is meant to be all about "everyday politics and global connections between humans and the earth, between political movements and between ourselves".  Thus, the 'supermarkt' is a space in which you can "run through digital connectedness and experimental forms of families and social mo- vements; countering the challenges of climate change and white supremacist, anti-queer and sexist tendencies in our societies".  
Fuchsbau 2019 Teaser
This event will be joined by "German electronica legend" Apparat who will perform the current album LP5 as well as model and activist MUNROE BERGDORF which is considered an "icon in an age of increasing social awareness, comments on race, diversity, gender and LGBTQ+". But also the New York social anthropologist SHAKA MCGLOTTEN, choreographer and componist COLIN SELF, and feminist hip hop collective ONE MOTHER are confiremd. On top of that, the festival will offer:
Discourse with: ARPANA AISCHA BERNDT & MAJA BOGOJEVIC, HARTMUT EL-KURDI 
Performances: HAUS OF BUBU
Music: Apparat, Avalon Emerson, BENDIK GISKE, Haion, HOPE, ILGEN NUR, JUBA, JUNGE NORDDEUTSCHE PHILHARMONIE & ARTIFICIAL INTELLIGENCE, JUNGSTÖTTER, Lennart Wiehe, ROSACEAE, SHYBOI
Takeovers: CREAMCAKE, PREACH, NATASCHA P. BABYBLUE, MARVIN MOÏSES ALMARAZ DOSAL (ONE MOTHER)
Organized by a "collective of artists and social scientists", the non-profit project Fuchsbau Festival is all about "exploring contemporary issues, structures, art and music". Visitors can expect everything from "panels to performances and film screenings" as well as "open discussions and workshops with renowned researches and activists". The organizers emphasize that the visitor can participate in the debate. 
Find more information on the official website and visit our event page for acommodation opportunities. Follow us on FACEBOOK and INSTAGRAM for both latest lineup updates and festival impressions right in your hands.
---