---
LINEUP-NEWS: SECRET SOLSTICE 2019 uncovers PHASE 2!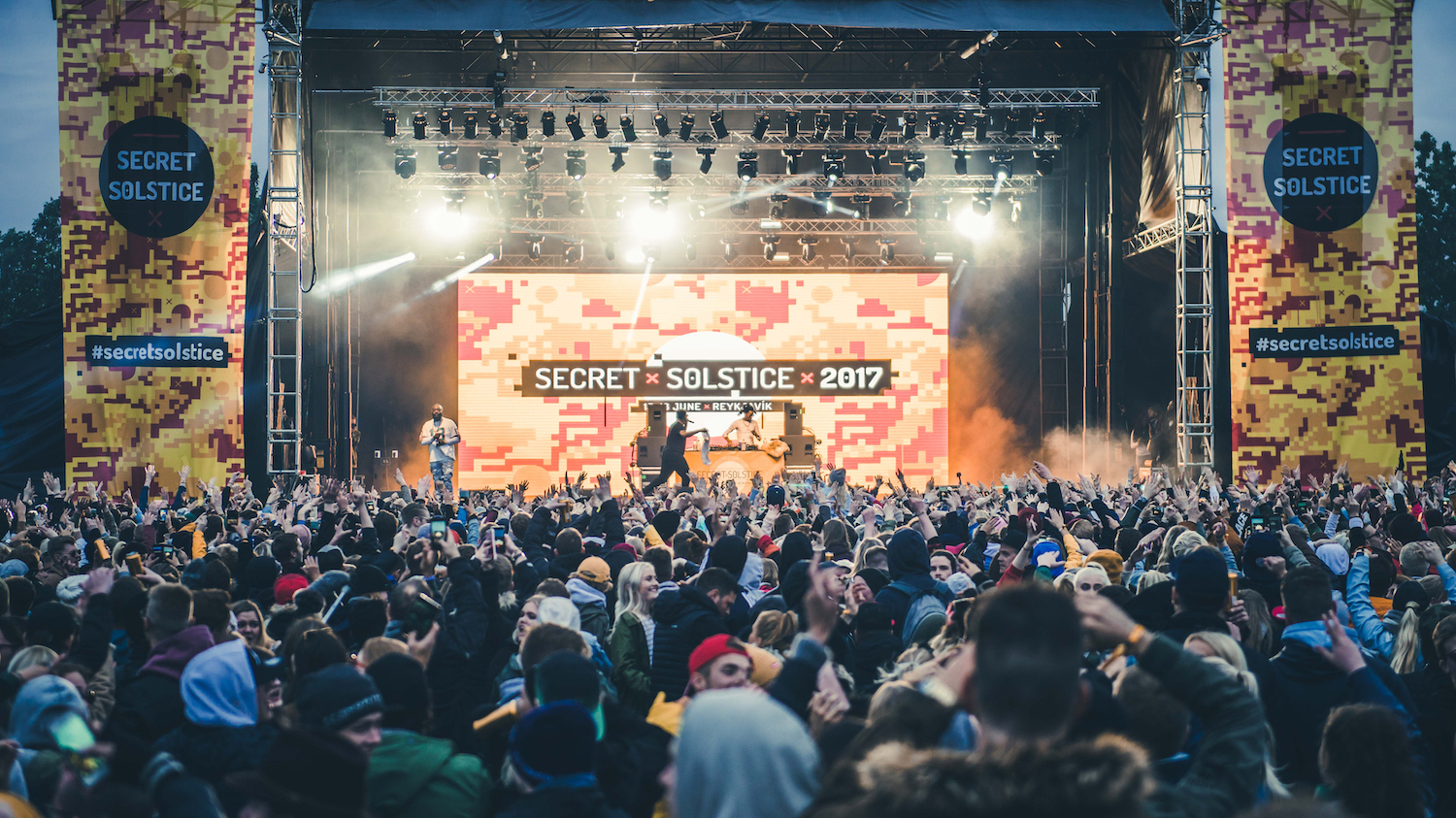 Photo Credit to Sarak Koury
A phase 2 for all hip-hop lovers
When? June 21-23, 2019
Where? Reykjavík / Iceland
Get more info here!
Buy tickets here! (Ref-Link*)
The sixth edition of Secret Solstice revealed its second lineup phase for all those interested in music beyond the electronic genres. The hip-hop/pop group BLACK EYED PEAS is confirmed as the next big headliner. The "queen of punk rock", PATTI SMITH, is affirmed as well as further hip hop acts such as THE SUGAR HILL GANG WITH GRANDMASTER MELLE MEL & SCORPIO (OF THE FURIOUS 5). Visitors can also expect SÓLSTAFIR, VÖK and HATARI rom Iceland's the 101 BOYS COLLECTIVE. Other Icelandic acts are the Reykjavík rapper BIRNIR, up-and-comer BIRGIR HÁKON, and the young FLONI. Phase 2 also includes JOEY CHRIST, LOGI PEDRO, STURLA ATLAS, JÓI PÉ & KRÓLI, ÁRSTÍDIR, ÁSA, DJ CARLA ROSE, GRÚSKA BABÚSKA, UNA STEF and the synth-pop drum and bass duo WARMLAND. 
Apart from that, Secret Solstice announced the return of its limited availability luxury pass Oðinn with added benefits for 2019. According to the organizers, the following things are included: "access to the VIP pop-up lounge that offers whisky and chocolate tasting and massages, prime viewing area, fast track and priority entry, backstage access, a limited edition commemorative Óðinn festival pack, complimentary food and drinks on-site with more perks to be announced". On top of that, the festival also gave notice of its "off-site after-hours dance music programming 'Hel'", that will take place in Reykjavík's downton. The lineup + further details will be announced soon.  
Find more information on the official website and visit our event page for tickets + accommodation opportunities. Follow us on FACEBOOK and INSTAGRAM for both latest lineup updates and festival impressions right in your hands.
lineup
Robert Plant & the Sensational Space Shifters - Black Eyed Peas - Martin Garrix - Rita Ora - Patti Smith - The Sugarhill Gang with Grandmaster Melle Mel & Scorpio (of The Furious 5) - Morcheeba - Foreign Beggars - Pussy Riot - Kerri Chandler - MK - Mr. G (LIVE) - Jeremy Underground - XXX Rottweiler - Boy Pablo - Smash TV - Högni - ALXJ - Ari Árelíus - Ása - Árstíðir - Auður - Bensol - Birgir Hákon - Birnir - Captain Syrup - Carla Rose - Chris Hirose - Clint Stewart - ClubDub - Dilivius Lenni - Doctor Victor - Exos - Floni - Hatari - Grúska Babúska - Ingi Bauer - Joey Christ - Jóhann Stone - Jói Pé & Króli - KrBear - Logi Pedro - Mike The Jacket - Monello - Nitin - Oktav DJ - Pink Street Boys - Ragga Holm - Ricoshëi - Rokky - Skaði - Séra Bjössi - Sólstafir - Sprite Zero Klan - Sturla Atlas Svala - Una Stef - Vibes - Vintage Caravan - Vök - Vom Feisten - Warmland +more to be announced
*This is an affiliate link, meaning, at no additional cost to you, we will earn a commission if you click through and make a purchase.
---