---
MAYDAY stays different in 2018
Techno, trance, house, hardcore, electro, goa – the list could just go on and on, for the electronic music of 2018 is more varied than ever before. MAYDAY has been the setting where the scene converges since 1991 and it sets out to cover the widest possible spectrum of the different styles. The event thus sees entirely new sounds presented by aspiring young artists such as Charlotte de Witte from Belgium, for example, or Pappenheimer from Germany. But elemental to a rave with 15,000 people are of course such established international icons as Sven Väth, the Swede Adam Beyer and the Dutchman Ferry Corsten.  
While other events usually focus on one or just a few music styles, MAYDAY has always prioritized great variety, so the motto "we stay different" neatly encapsulates its distinctive character. "The Mayday crowd have always been special too and still are today. Whether it's techno lovers or hardcore aficionados, whether sporting fur legwarmers, pink hair or fishnet shirts, they all party peacefully and passionately with each other for 14 hours – and that makes MAYDAY unique" says Oliver Vordemvenne of the promoter I-Motion.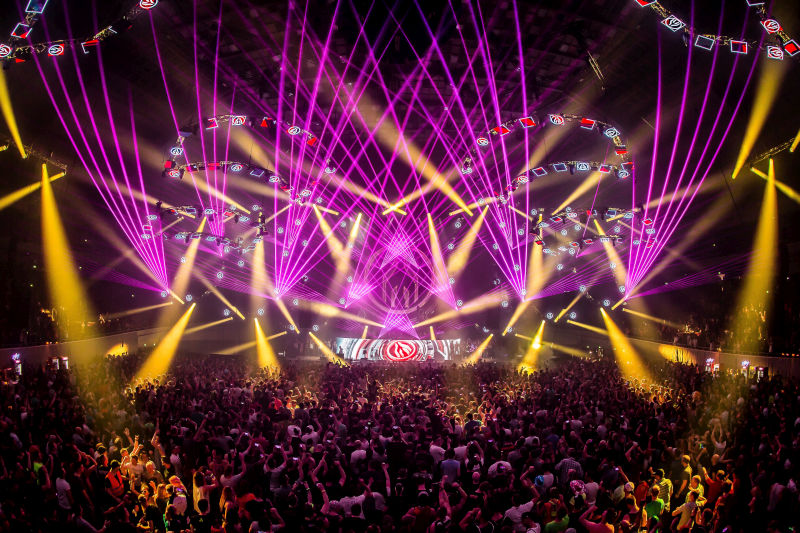 Arena is the main stage
What will be really striking is the mix of styles in the largest hall, the Arena. In addition to the Frankfurt techno legend Sven Väth, trance stars such as Aly & Fila from Egypt and the Dutchman Ferry Corsten are on the bill, while Berlin-based Lexy & K-Paul will be hotting things up with tech house sets of a more groovy nature. Hamburg's Neelix was acclaimed at his Mayday premiere last year like no other act. His progressive goa set was recorded and has now been streamed over 600,000 times on the music platform SoundCloud. His fans have been posting on the social media that they are overjoyed to hear that he will be playing again in the Westfalenhalle.  
Techno at the Empire
The Empire – the focal point of the techno fans – is housed in another hall. All the way from Stockholm is Adam Beyer, who can boast a DJ career stretching back over 20 years and who has already been on stage in Dortmund several times. Frankfurt-based Chris Liebing ranks as one of the greatest German techno stars worldwide. The Belgian Charlotte de Witte, however, will be making her debut at MAYDAY. She soared to international success last year and will be playing at all the major festivals this summer. And it's no different for Würzburg's Pappenheimer either, who is currently enjoying similar success. Klaudia Gawlas from Passau, however, has been riding the crest of a wave of success for quite some time now and is something of a regular feature at MAYDAY. 
You have to look at this video of Kerstin Eden closing the empire last year.
Hardcore at the Factory
What punk rock was for rock'n'roll, hardcore is for electronic music: loud, fearless, unconventional. This genre has also had its own stage at MAYDAY for many years now: the Factory. The Dutchman Angerfist is the superstar of this scene; over one million Facebook fans surely speaks for itself. But artists like Warface, Zatox, Ran-D and Paul Elstak also have a huge following, as demonstrated by events such as SYNDICATE, which is likewise held in Dortmund's Westfalenhallen and attracts between 15,000 and 20,000 people each year.
The combi-ticket will ensure everyone can have a relaxed journey to the event and above all a safe journey home: the Mayday admission ticket is at the same time a ticket for travel within the VRR fare zone. Alternatively, admission tickets and hotel accommodation can be booked as a package at festicket.com
---