---
Recap of FRIENDSHIP CRUISE 2018!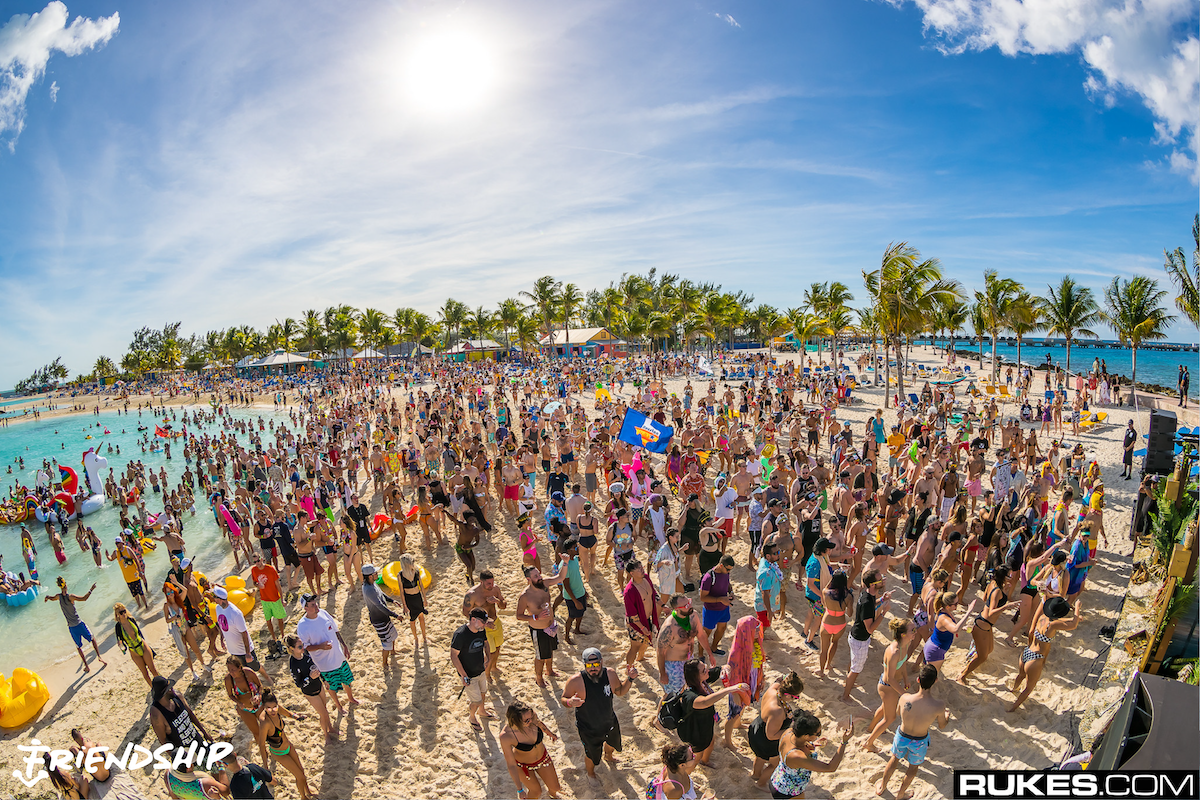 reimagining a beloved tradition 
The inaugural event featured live performances and DJ sets from some of the best and most-popular international music acts, including Rüfüs Du Sol, Boys Noize, Dixon, 2manydjs, Claptone and many more (a full list of performers is below). Destructo reimagined a beloved tradition by taking to the decks in the morning for a "Sunrise Sermon." Legendary burlesque artist Dita Von Teese performed, and electronic music pioneer Giorgio Moroder came aboard as the guest of honor and was celebrated through a disco theme night and movie marathon.
In addition to the solo performances on the ship, one day at-sea featured Back–2–Back DJ sets all day long. Exciting activities included an Ultimate Scavenger Hunt where the person who found "the Golden Pineapple" won a DESTRUCTO DJ set at his house, as well as "Dial A DJ" where passengers called a mobile phone number and selected winners received a surprise set in their cabin from top DJs, including event headliners. More fun times were had by FriendShippers with "IRL Tinder" via speed dating with Dita Von Teese; Picnic Day in the Park with Golf Clap; karaoke with Kaz James; a Double Dutch Workshop with J.Phlip; a water gun fight with Destructo and Busy P; a Ping Pong Tournament with Shiba San; autograph signings; plus unique takes on bingo, yoga, and a talent show where the lucky winner received a free cabin on next year's cruise, and more.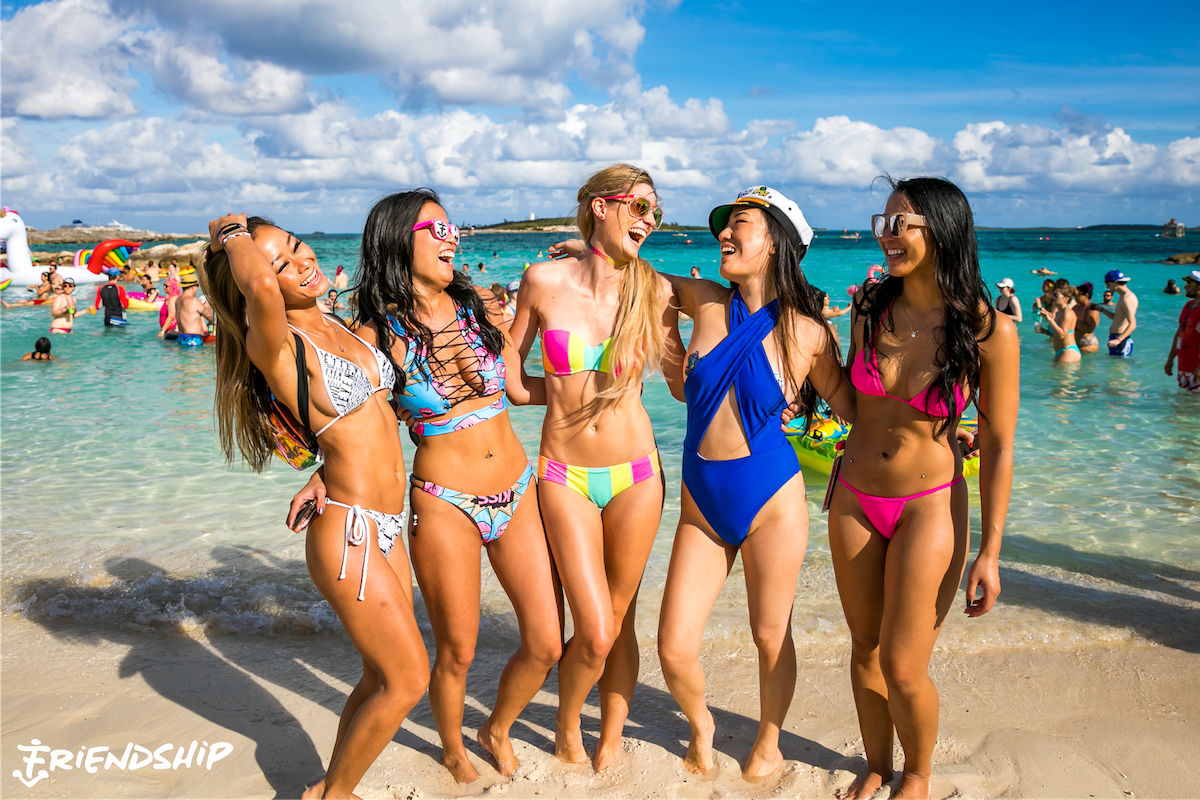 Beyond the epic performances and parties onboard, FriendShippers enjoyed two days of beach parties on the private eco-certified island of CocoCay, in the Bahamas. With multiple beaches, nature hikes, floating bars and bungalows, attendees found it the perfect slice of Bahamian paradise with sun, fun and tunes on white sand beaches. FriendShippers swam in clear ocean waters, kayaked, parasailed, jet-skiied, snorkeled with stingrays, and explored tropical reefs and sunken wrecks.
The line-up of performing artists included:
2MANDJS - Eprom - Motez - Âme - Falcons - Mr. Kool Aid - Boys Noize - Felix da Housecat - Nina Las Vegas - Busy P - Funtcase - Nora en Pure - Charles Meyer - Giorgio Moroder - Option4 - Claptone - Golf Clap - Phlegmatic Dogs - Cookie Monsta - J.Philip - Rico Nasty - Danny Daze - J. Worra - Rory Phillips - Destructo - Josh Pan - Rüfüs du Sol - Devon James - Josh Wink - Shiba San - Dillon Nathaniel - Justin Jay - Tensnake - Dita von Teese - Kaz James - Tim Baresko - Dixon - Kill the Noise - UM.. - DJ Tennis - Kittens - Volac - Doc Martin - Loiuisahhh - Wax Motif - Doorly - LSDREAM - X&G - Drezo - Lupe Fuentes - Yehem2 - Ducky - Madam X - Elax - Moon Boots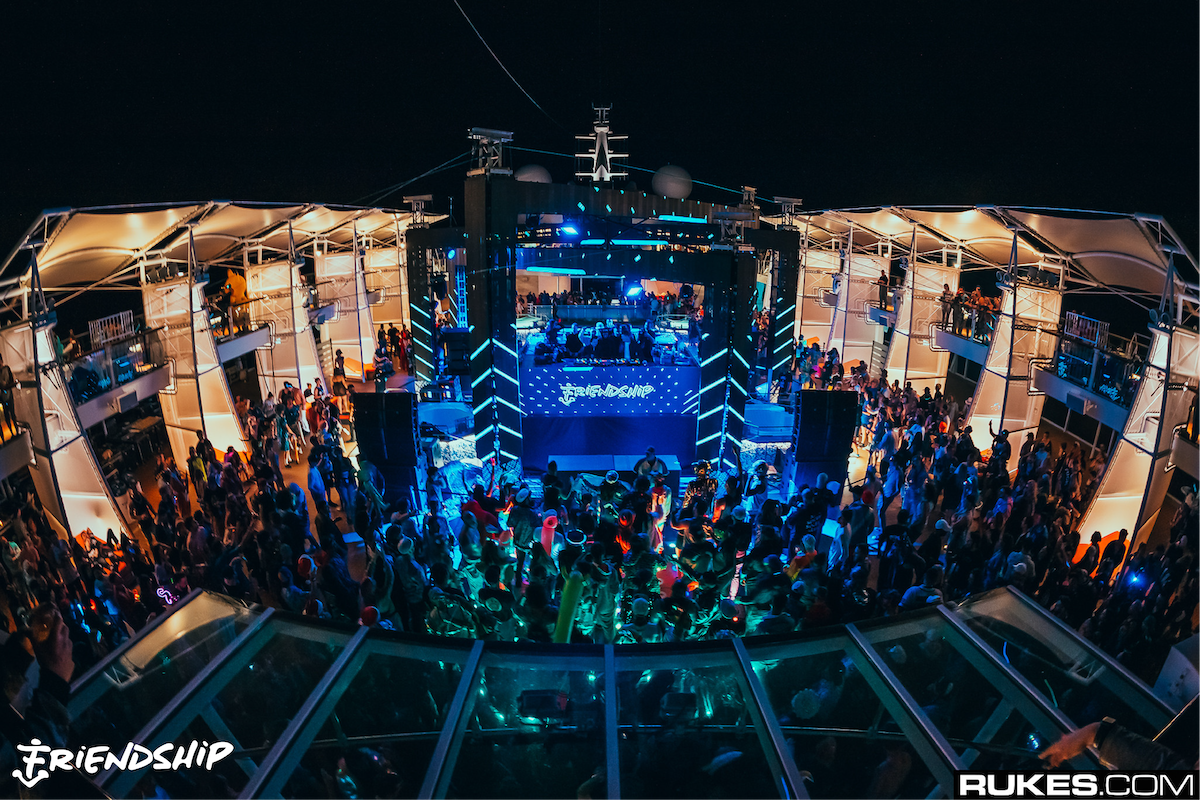 even more to discover besides the music
For the cruise, the Celebrity Equinox featured 13 bars and lounges, health and wellness amenities including the Canyon Ranch SpaClub & Fitness Centers. FriendShippers also enjoyed craft beer and comfort food in the new Gastrobar, sipped frozen cocktails on the pool deck at Slush, and for a unique experience at sea, felt grass beneath their feet at the relaxing Lawn Club. 
Prior to the cruise, several renowned performers created DJ mixes exclusively for the FriendShip Mix Series. Mixes were shared from FriendShip performers Elax (his first DJ mix), Claptone, J Worra, Um.., Volac, LSDREAM, Shia San, Nora En Pure and Tim Baresko.
FriendShip will return with update information - sign up for details on Twitter, Instagram, Facebook and Soundcloud. 
---