---
Syndicate 2018: Check out the Line Up!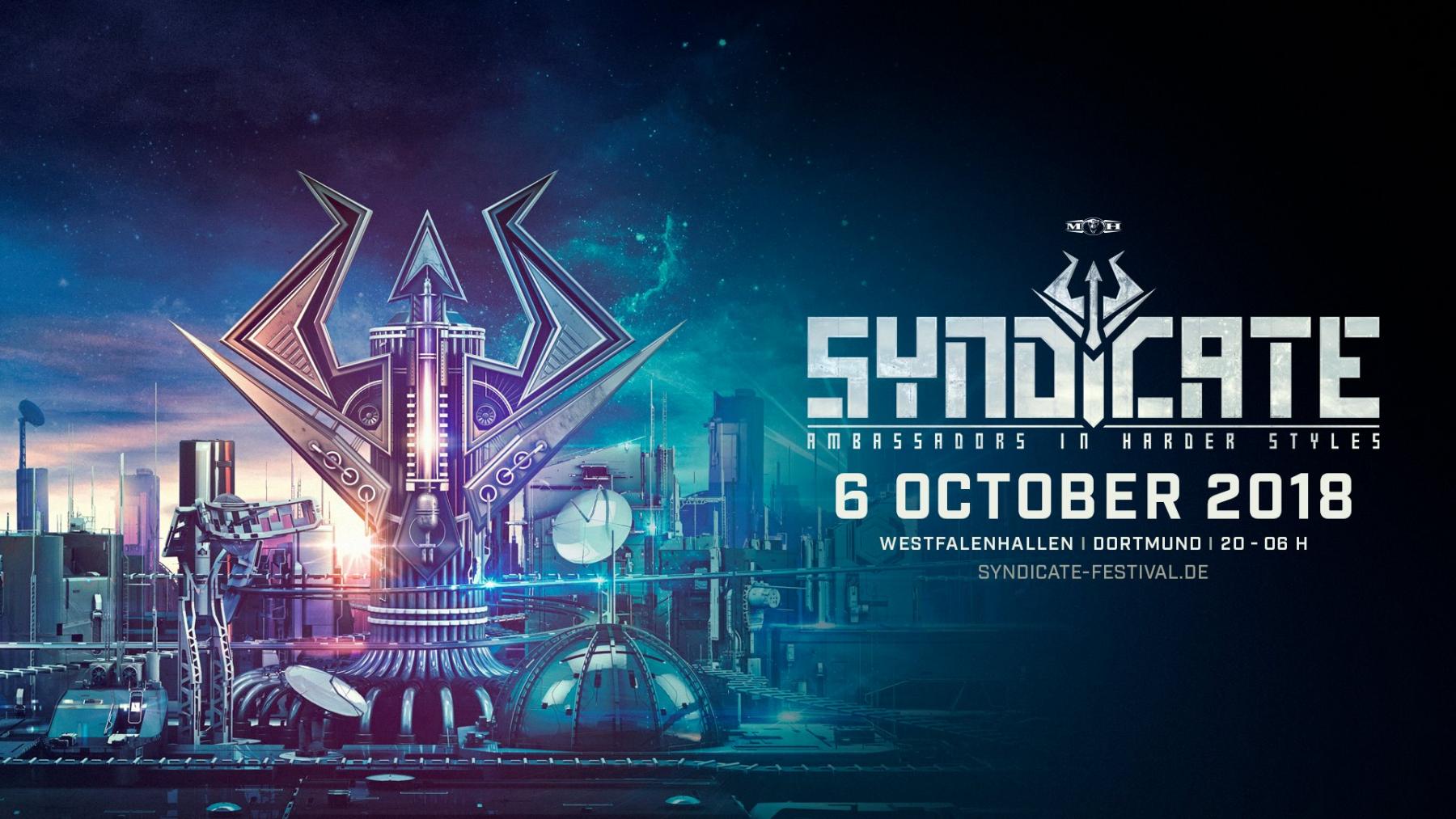 Prepare yourself for SYNDICATE 2018! The hardest night of the year presents on three floors: hardcore, hardstyle and hardtechno. At the biggest event for the harder styles of electronic music you celebrate to (inter-)national headliner and newcomer from 8pm-6am. 
Buy tickets HERE!
When? From the 6th to the 7th of Octobre
Where? DORTMUND, GERMANY
More info HERE!
SYNDICATE is staged jointly by I-Motion (Germany) and Art of Dance (Netherlands).
Line up
Angerfist - Radical Redemption (live) - Miss K8 - Partyraiser - Destructive Tendencies - N-Vitral - Korsakoff - Public Enemies (live) - Dogfight (live) - E-Force - Digital Punk - Dr. Peacock (live) - Agents of Change (PETDuo vs. O.B.I.) - D-Sturb - Tha Playah - BMG (live) - Crypsis - Furyan presents Fatal Fields (live) - Act of Rage - Viper XXL - Deadly Guns - Chain Reaction - Killshot - Bulletproof - Nogge vs. Komacasper - Never Surrender - Jay Reeve - Leigh Johnson - Phrantic - Access One - DJ Mystery - Lydia M - Olle - Tha Watcher - Nolz
---