---
GAMMA Festival 2018 announces full program!

neoclassical and avant-garde musicians 
The city festival of music and art GAMMA will take place for the third time in St. Petersburg from July 19 to 22. For 4 days the northern capital will become an epicenter of the most trending electronic and avant-garde music and media art. The festival features concerts of neoclassical and avant-garde musicians from all around the world, a professional forum, a large-scale musical event on 6 stages of an old factory and an afterparty in a country art residence.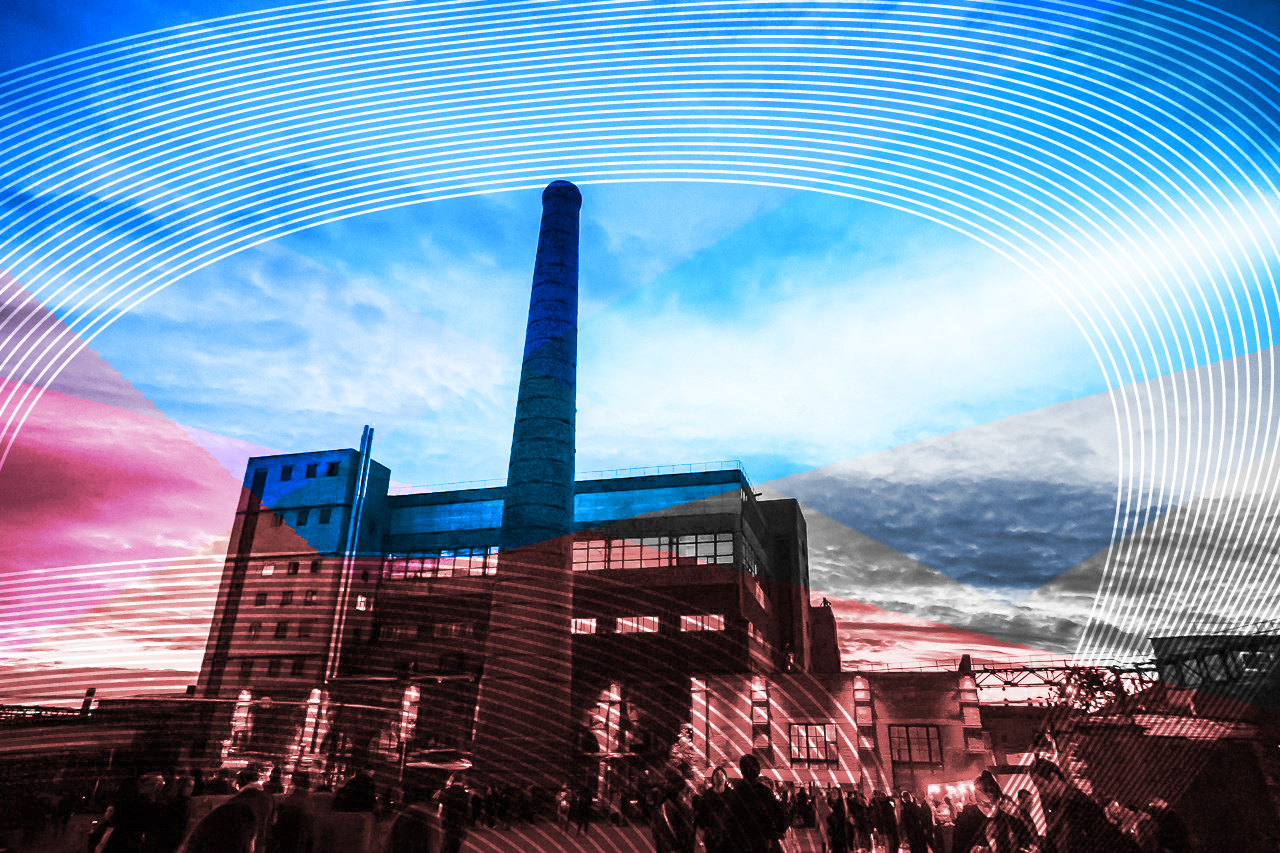 From live concert to public art
The festival will open with a live concert of the German neoclassical composer Hauschka, which will take place in the very heart of Petersburg - in Beloselsky-Belozersky Palace. On Friday and Saturday the event will continue with GAMMA_PRO forum in a pavilion of the legendary Lenfilm studio - which, by the way, celebrates its 1st century anniversary this year. Representatives of major festivals and cultural institutions from 12 countries will host discussions, lectures and audiovisual performances from the Canadian festival Mutek. The main event will happen on six stages of Stepan Razin factory featuring Ancient Methods, Roll The Dice, Orphx, Cio D'or, DVS1, Shaun Baron-Carvais, Tobias, Byetone, Shlømo, Robert Lippok, Codex Empire, Edward and many other artists from 16 countries. The music shows will be complemented by a large exhibition of media installations and public art. The final chord will be the evening and night performances at the country residence of arts and technology in Peterhof.
When? July 19-22
Where? St.Petersburg, Russia
More info here!
Full Program
July 19: Concert opening in the Beloselsky-Belozersky Palace.
Neoclassical concert of the year with a brilliant German composer Hauschka LIVE (Germany) and more TBA ..
July 20 and 21: GAMMA_PRO & MUTEK SHOWCASE at the LENFILM Film Studio
 Discussion panels and professional international forum with the heads of the world's largest cultural institutions and festivals from 12 countries. First day of the forum will be concluded by 3 audiovisual concerts:
Loscil AV live (Canada) - Deadbeat + Push One Stop AV live (Canada) - Nicolas Melmann + Maotik AV live (France / Argentina)
July 21 and 22: The main program of GAMMA, July 21 at Stepan Razin plant, on 22 July at Quartariata country art-residence.
Ancient Methods live (Germany) - Byetone live (Germany) - Cio D'or (Germany) - Codex Empire live (Austria) - Drumcell hybrid live (USA) - DVS1 (USA) - Edward (Germany) - Huerco S (USA) - Mike Parker (USA) - Naty Seres (Germany) - NSI (Tobias Freund & Max Loderbauer) live (Germany) - O / H live (Canada) - ORPHX live (Canada) - Peter Broderick live (USA) - Robert Lippok live (Germany) - Roll The Dice live (Sweden) - Shaun Baron-Carvais live (France) - Shlømo live (France) - Tobias live (Germany) - Teste live (DE)
+ m_division residents:
Unbalance - Ivan Logos - Lena Popova - Yuka - Kobba - Exponent - Anrilov - CultKitchen and PRCDRL
+ Arma17 stage:
Abelle - Hipushit - Teste (DE) - Ranishe Niyaak - LVRIN - Sariim - Sofia Rodina and many others...
---