---
LINEUP-NEWS: ALFRESCO Festival 2019 reveals more Stage hosts and lineups!
The festival in Kent, UK unveils many more names for its 2019 edition (May 23-27). Check out what's to expect!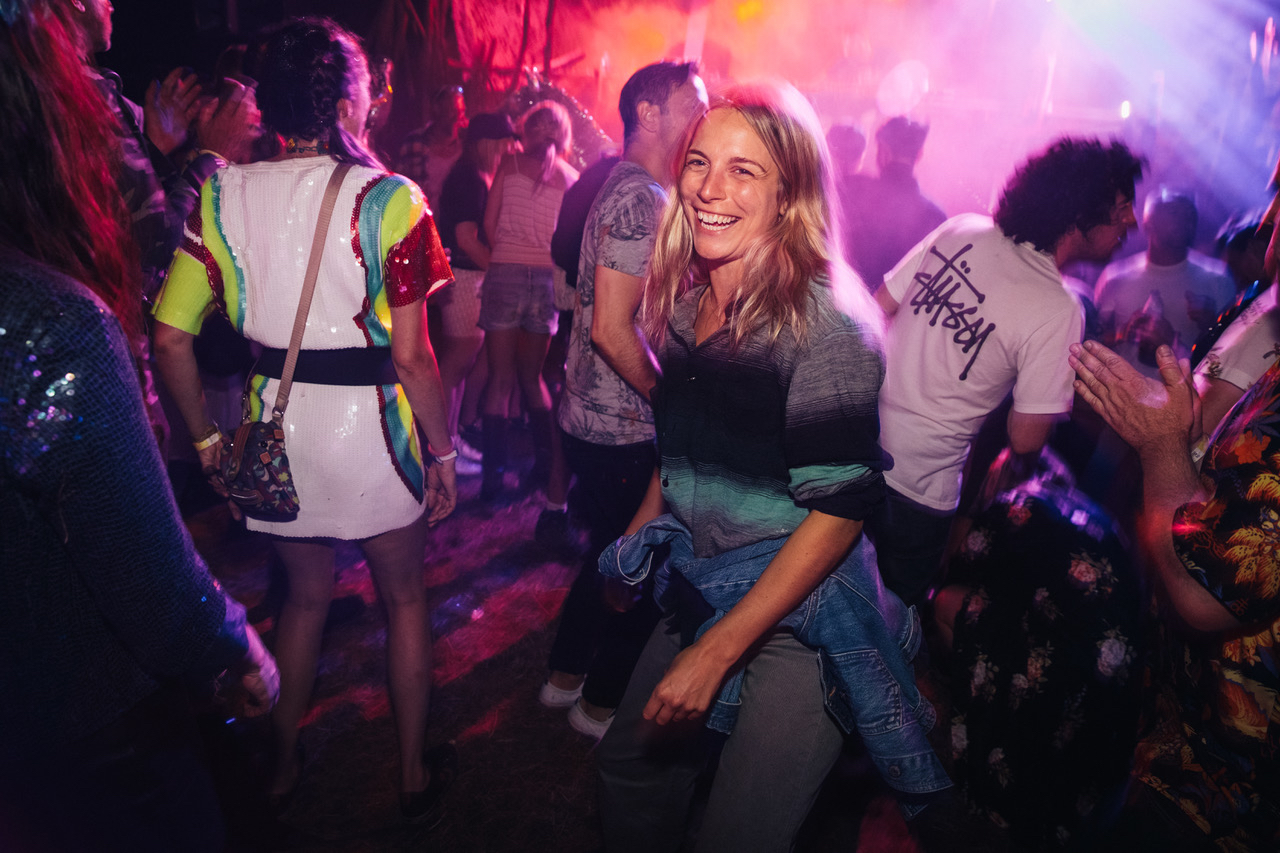 Photo Credit to Heather Shukar
back in the woodlands
When? May 23-27, 2019
Where? Kent / United Kingdom
Get more info & tickets here!
The festival is back for a "four day weekend of escapism" in the woodlands and riverside of Hop Farm in Kent, UK! In the course of a recent announcement a whole bunch of new hosts and acts was confirmed. Find out what to expect on...
friday
saturday
The Satellite stages are headlined by Marc Rebillet, Paul Daley, and Hip Hop Karaoke amongst others. 
Alfresco Festival 2018 Official Video
sunday
The Satellite stages feature NEUROTIC DRUM BAND, BAWRUT, CLANDESTINO, SWITCH and many more. 
According to their own statement, the organizers are "working tirelessly to deliver spectacular production for every stage" so that visitors will have a lineup that matches any "lover of quality house, techno, disco, and electro". 
Find more information on the official website and visit our event page for accommodation opportunities. Follow us on FACEBOOK and INSTAGRAM for both latest lineup updates and festival impressions right in your hands.
full lineup
2ManyDJS - Erol Alkan - Joey Negro - Maurice Fultron - Marc Rebillet (Sat & Sun) 
Andy Blake - Bawrut - Bill Brewster - Chida - Eric Duncan - Identified Patient - Ivan Smagghe - James Lavelle - Jennifer Cardini - Justin Robertson - Kuniyuki Takahashi - Man Power - Nancy Noise - Neurotic Drum Band - PBR Streetgang - Prins Thomas - Terry Farley - Terry Francis - Vox Low - Warmduscher - Willikens & Ivkovic - Zombies In Miami
Aerosol - Al Mackenzie - Allies - Amy Alsop - Andy Taylor - Andy Nicholls - Apiento - Ben Random - Bird Of Paradise - Cammy - CharlesGreen - Childsplay - Civilisation Of The Rough - Clandesstino - Cosmic Sanj - David Cardoso - Dean Griffin - Deaf By Disco - Decious (live) - Discojuice - Dizko Delta - Dharma - DJ Ironing Board - Donna Leake - Douglas Chippendale - Drop In Sessions - Eclectics - Ed Mahon - Eddie Richards - Elusive Wax - Eren - Ethan Owen - Feel The Drive - Floydy & Rogers - Forriner - Franklin - Freddy Love - Grant Holmes - Gilded Pleasures - Guy Williams - Jack Medley's Secure Men - Jah Shabby - Jamie Tolley - Jason Bakal - Jel Wood - Jonny Posh - JNR Tuk - John Tree - Ian Blevins - Imogen - Jaye Ward - Jaegerossa - Jonjo Jury - Logan Fisher - Larus - Lee Fisher - Lisa Loud - Loose Joints - Lord Ant B - Man 2.0 - Mark Collings - Marvin Dez - Matt & Jim Sancho - Mind Fair - Michael Prestage - Moritz - Mr Paul - Nathan Coles - Onsight - Oscillate - Osher - Ovre - Pete Callard - Paul Gardner - Paul Daley - Peza - Phickle - P.I.D.R - Ramjac (live) - Richard Tovey - Sally Love - Samback2myhouse - Si Kurrage & Mr Shiver - Si Parkinson - Smiffy - Steve Kiw - Strickland - The Rev JP - The Caulfield Beats - The Feel Good - The Two Mamarachos - Tobie C - Stash Magnetic - Tronik Youth - Wildblood & Queenie - Will Graney - 7"s Of Bliss
---