---
LINEUP-NEWS: BANGFACE WEEKENDER 2019 reveals COMPLETE LINEUP!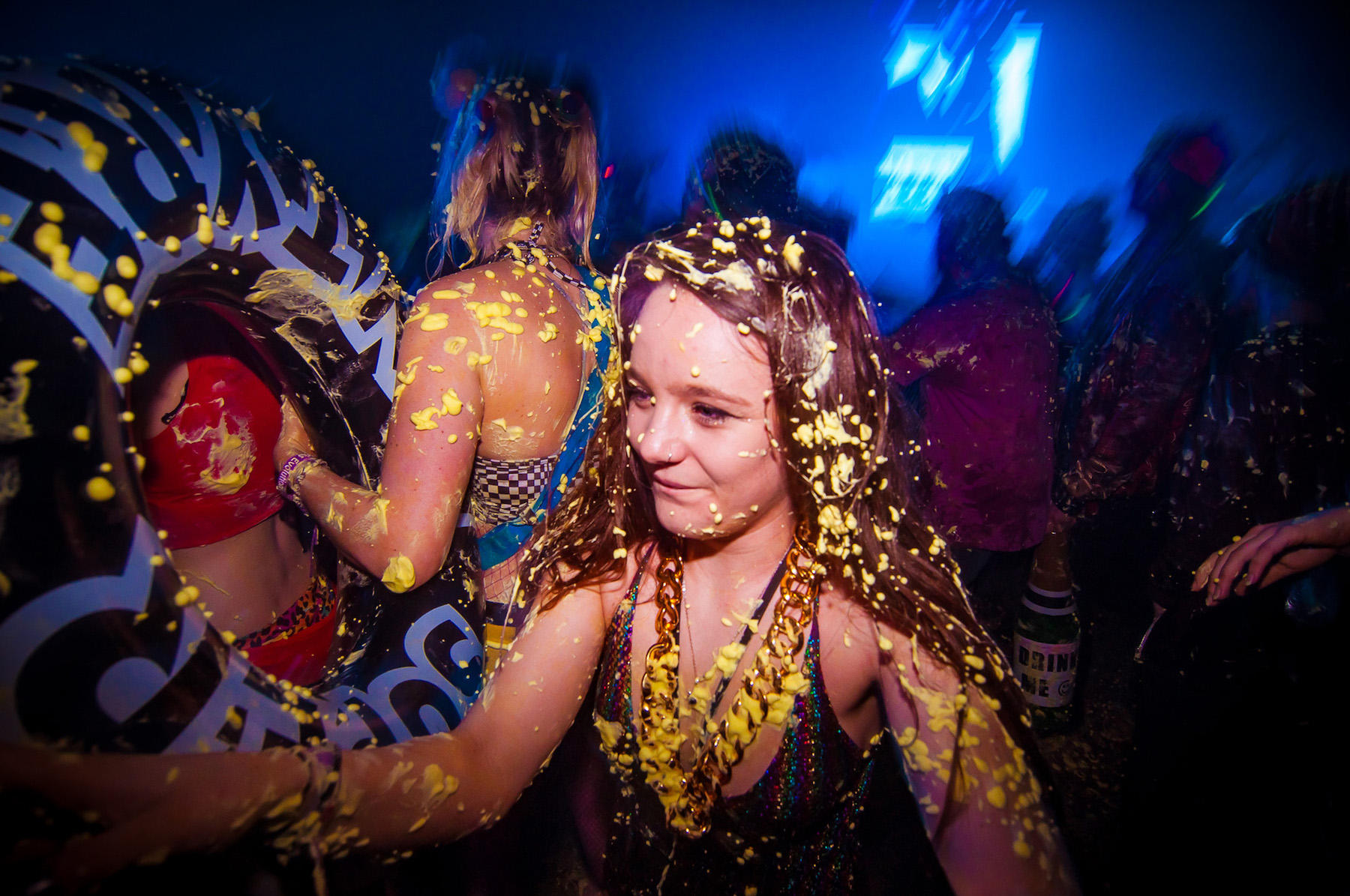 Ninja Tune's Amon Tobin, Russian rave band LITTLE BIG, drum & bass veterans Ed Rush and Audio (as Killbox), techno titan Rebekah and '90s chart toppers The Outhere Brothers headline the tenth edition of the UK's incomparable rave weekend by the sea.
When? March 14-18, 2019
Where? Southport / United Kingdom
Get more info here!
Since 2003 BangFace has cultivated a safe, friendly, fun-first party that courts silliness with the utmost seriousness. It has grown from an intimate word of mouth event in London for art school oddballs into an international community of die hard fans and artists. BangFace has hosted stages at GLADE FESTIVAL, GLASTONBURY and DOUR in Belgium, as well as several events in Holland in addition to its regular club nights at ELECTROWERKZ. Every event is soundtracked by a singular Neo-Rave explosion of acid, jungle, rave hardcore, drum & bass, breakcore, bass, techno and electronica.
In 2008 BangFace introduced the BangFace Weekender, an annual weekend getaway like no other, which has been based at Southport Holiday Park since 2015. Aphex Twin, Leftfield, Jeff Mills and The Orb have all headlined previous editions alongside unique comeback shows from '90s acts like SNAP!, THE VENGABOYS, 808 State, N-Joi and SL2.
prepare for hardcore, hard drum and more
For the 10th edition of the ultimate UK rave weekender, prepare for: hardcore and hard drum & bass from Holland, breakcore from France's longest-serving breakcore label Peace Off, bassline from Sheffield crew Off Me Nut, jungle from Remarc and Bristol party Lemtek, booty bass from DJ Assault and Otto Von Schirach, PC Music weirdness from GFOTY, SPINEE and Danny L Harle, blistering techno from Manni Dee, Clouds and [KRTM], more drum & bass from Mollie Collins and Billain, an a/v spectacular from Max Cooper, a revival group that'll make you want to say "way-ooh, way-ooh!" and a special tribute to the UK's most influential rave label, Production House, via The House Crew and Acen's first set in 15 years!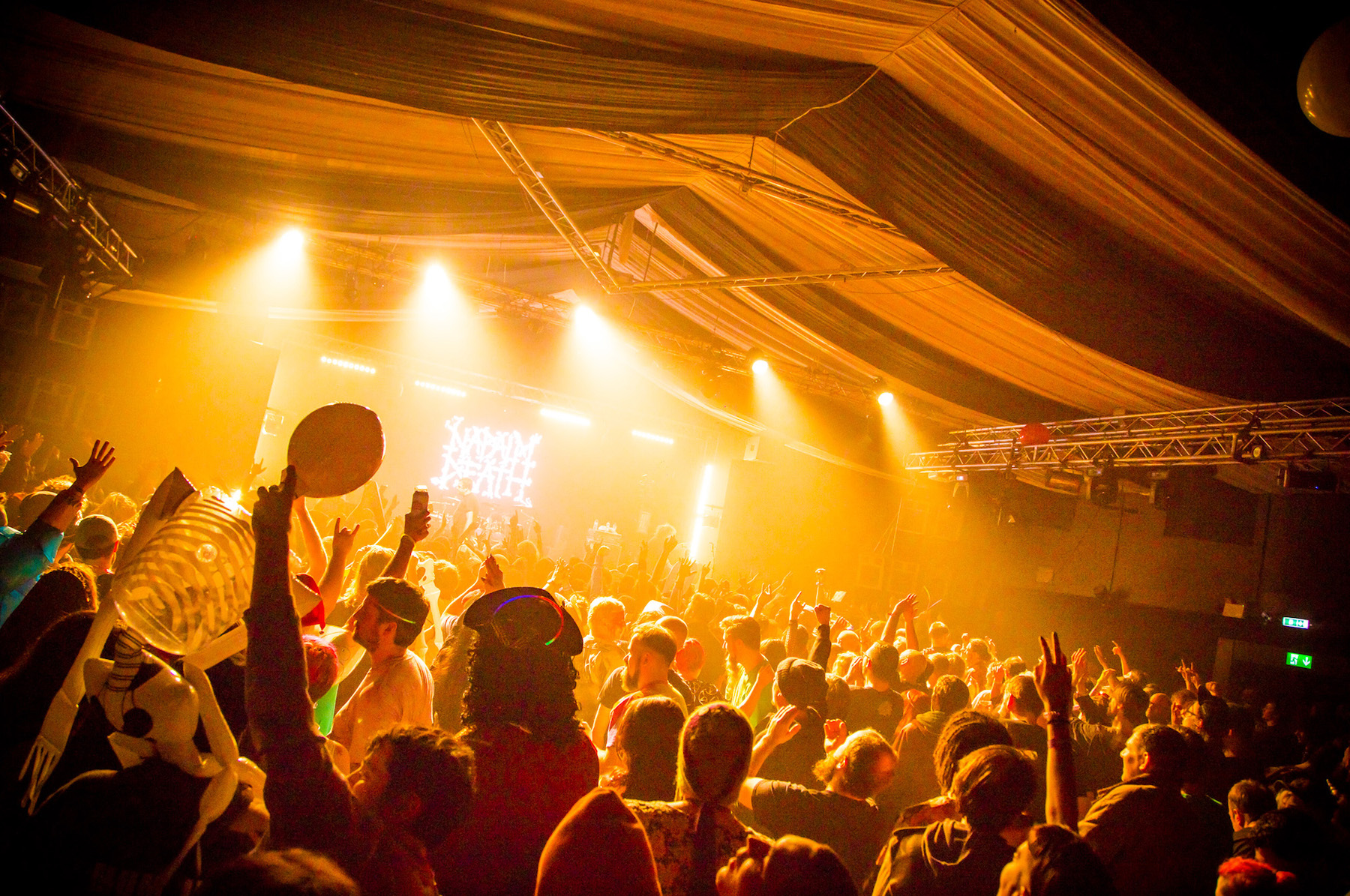 Plus tons of inflatables, BFTV (BangFace's own 24 hour TV station), a fancy dress competition with special guest judges, an opening and closing ceremony hosted BangFace residents, a pool party, amusement arcades, go-karting, trampolines, and much much more. And it wouldn't BangFace without its regular cast of disciples: Luke Vibert, Hellfish,
The DJ Producer, Mark Archer, Ceephax Acid Crew  and a long-awaited reunion of Shitmat's infamous Wrong Music collective, reformed especially for BangFace Weekender 2019.
Join them for the last Neo-Rave explosion before Brexit!
BANGFACE WEEKENDER 2019 takes place between March 14 and 18 at Southport Holiday Park. Tickets priced at £179 per person for Friday to Sunday with accommodation, £204 per person for Thursday to Sunday with accommodation. A limited amount of day tickets will be available (without accommodation).
For more information and tickets visit bangface.com and don't forget to check our event page for accommodation opportunities plus further festival information. 
lineup
Amon Tobin - Little Big - Acen - Outhere Brothers - Max Cooper (AV) - Killbox - Ed Rush & Audio - Rebekah - EPROM - Billain - Billx - Luke Vibert - Otto Von Schirach - DJ Assault - The Horrorist - Hellfish - The DJ Producer - House Crew - 2 Bad Mice - Clouds - Remarc - Ceephax Acid Crew - The Outside Agency - DJ Danny - Harlecore - Culprate - [KRTM] - Manni Dee - Iglooghost - Sully - Mollie Collins - Limewax - Billy Nasty - Stormtrooper - Chopstick Dubplate feat. Jacky Murda, King Yoof & Natty Campbell - The Doubtful Guest - Mark Archer - GFOTY - Spinee - MandidextrousKanji Kinetic b2b - Sample Junkie - Dave Skywalker - Dr Cryptic - Phatworld - Dead Mans Chest - Posthuman - Li-Z - Meow Meow - Foxdye - Big Lad - ScanOne - Stefan ZMK - Hurtdeer - Bloodysnowman - Hadean & Gash - Harlem - Demolition Crew - Saint Acid & The Bang Face Hard Crew... and more
Plus takeovers from Wrong Music - Peace Off Recrods - Off me nut - Lemtek - Chin Stroke Records - Hard Crew Heros - Breakxit - Messyside
Photo Credits to Bangface Weekender
---