---
NATURE ONE 2019 releases LINEUP!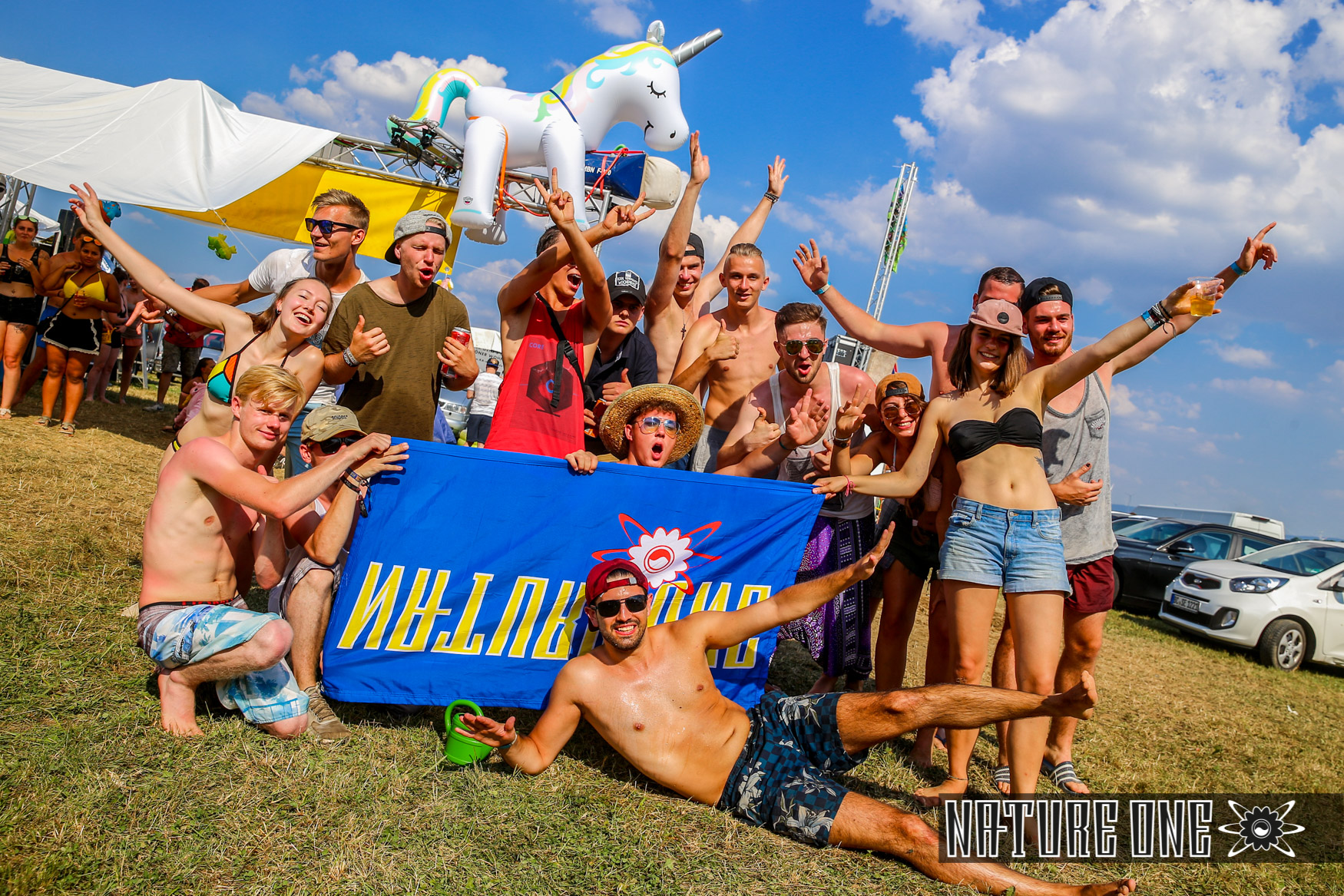 Photo Credit to Nature One
"The tWenty Five" promises joi, music, and passion
When? August 2-4, 2019
Where? Kastellaun / Germany
Get more info here!
Buy tickets here! (Ref-Link*)
Did you know? Nature One is among the Top 10 in our Top 100 Electronic Festivals in germany!
This year, Nature One celebrates its 25th jubilee and the organizers invite you to a "party full of joy, music and passion" on 4 main floors, 18 club floors, and with more than 350 DJs and live acts.
Nature One 2018 Official Aftermovie
Confirmed artists include, among others:  Angerfist, ATB, Charly Lownoise & Mental Theo, Eric Prydz, Neelix, Paul van Dyk, Richie Hawtin, Sam Feldt, Sander van Doorn, and Sven Väth.
"The Twenty Five" will take place as before on the missile base Pydna in Kastellaun, Germany. The camping village stretches over 100 hectares of meadows. The gates to NatureOne-Land (country) will open here at 10 am on Thursday. Between 55,000-60,000 visitors are expected. 
By the way, Nature One was awarded the LEA (Live Entertainment Award) prize on Monday evening in Frankfurt, Germany. Since 2006, the Culture Prize has been awarded in recognition of "outstanding achievements in the show and event industry in German-speaking countries".
Find more information on the official website and visit our event page for tickets + accommodation opportunities. Follow us on FACEBOOK and INSTAGRAM for both latest lineup updates and festival impressions right in your hands.
Lineup
Airwave - AKA AKA - Alex Christensen - Angerfist (live) - AniMe - ATB - Audiofreq -  Bastian Bux - Ben Dust - Björn Torwellen - BLACK:STAR - BMG (live) - Bonzai All Stars - Bruno Martini - Charly Lownoise & Mental Theo - Cosmic Gate - Cuebrick - DJ Dag - DJ Emerson - DJ Rush - Dominik Eulberg - Dr. Motte - Dr. Peacock - Edenheimer - Eric Prydz - Felix Kröcher - Fjaak (live) - Hard Driver - HUGEL - Jam - Johan Gielen - Joris Voorn - Juliet Sikora - Karotte - Kerstin Eden - Klanglos - Klaudia Gawlas - Klopfgeister (live) - Kyau & Albert - Le Shuuk - LEN FAKI - LEVt - LOVRA - Mad Dog - Marco V b2b Rank 1 - Markus Schulz - Mathias Kaden b2b Cuartero - Matthias Tanzmann - Minupren - MOGUAI - Moonbootica - Neelix - Niels van Gogh - Niereich - Noize Suppressor - Nora En Pure - Pappenheimer - Patrick Topping - Paul van Dyk - Protonica (live) - Psyko Punkz - Reinier Zonneveld (live) - Richie Hawtin - Rødhåd - Ronski Speed - Ruben De Ronde - Sam Feldt (live) - SAM PAGANINI - Sander van Doorn - SKIY - Sven Väth - Sven Wittekind - Talla vs. Taucher - Tensor & Re- Direction - Tha Playah - Tok Tok vs. Soffy O (live) - Tom Novy b2b - The Disco Boys - Toni Varga - Torsten Kanzler - TWCOR (live) - Woody van Eyden - YOUNOTUS - Yves Deruyter - Zahni - and more
*This is an affiliate link, meaning, at no additional cost to you, we will earn a commission if you click through and make a purchase.
---