---
Mayday 2018 - Stays different
Mayday is one of those events which has been there since I can remember. When I think back to the first time when I entered the Arena in the mid 90's it still gives me goosebumps. I have forgotten how often I made that travel to Dortmund. Sometimes I paused for 2–3 years but I always came back after that and never regreded it once.
We arrived early at 19:30 and the first thing that jumped into our eyes was the changed stage design with a 24m wide stage placed on the long side of the hall. The new stage design made the dancefloor very accessible at any given time.
As expected the light show ones again killed it in the main Arena as well as the Techno Empire. 
Danielle Diaz and Juliet Sikora started the night with some remixes of heavy Techno tracks in the Arena. You should have an eye on them as they're gonna get big within the coming years, that is for sure. While the large Arena needed some time to get filled the crowd enjoyed the space and showed them shuffling moves. At that time you had a lot of youngsters on the floor as Mayday is one of the few 16+ raves that Germany has.
Next in line were some classic acts, the well-known Moonbootica and Lexy & K Paul. Each of these acts has its own distinct style which you either love or you don't. Especially the older generation seemed to highly appreciate those sets which filled the Arena pretty quickly.
For us, it was time to move to the Techno Empire as the new Techno superstar Charlotte de Witte was about to start her set at 23:00. If you don't know her name by now, you are either no Techno fan or simply life on a different planet. While three years ago only experts of the scene would have known who I'm talking about, she is now capable of filling the Empire stage and made the whole crowd explode. It seemed like everybody was just waiting for her to get the hard Techno night starting.
Hard choices had to be made: listen to the end of Charlottes set or move to catch the beginning of Sven Väth's set at 23:30? Well, that banging Techno tracks just kept us dancing, so we stayed almost to the end before we got back to the Arena to catch the end of Sven Väth's set.
Anybody who has ever been to one of Sven's set on any given festival knows that he pulls in the crowd and has that special something that makes you float away.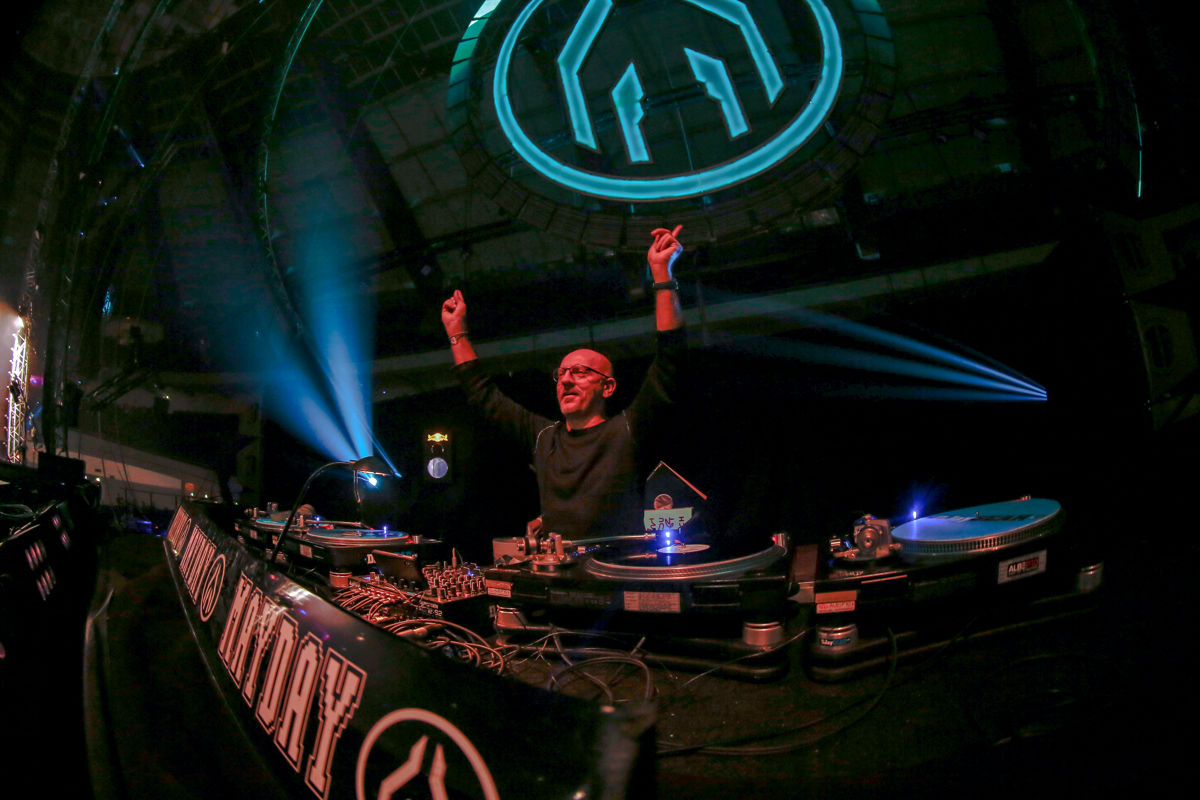 Mayday would not be Mayday without the sudden style changes on the main Arena. Right after Sven, they started the gigantic "Friends of Mayday" show, which gave us some of the best tracks from 1995 till now. What made it awesome was the mixture of young and old ravers jumping and singing along each and every track.
For the next hours, the Arena was in the hands of the Trance fans which enjoyed sets by Ferry Corsten, Aly & Fila, Neelix, Cuebrick, Hooligan and finally Talla vs. Taucher.
Time for us to grab something to eat and enjoy the scene from the seats which Mayday has plenty of. As the Arena is a big stadium you can easily find a nice spot to hang out with your friends and even have a talk.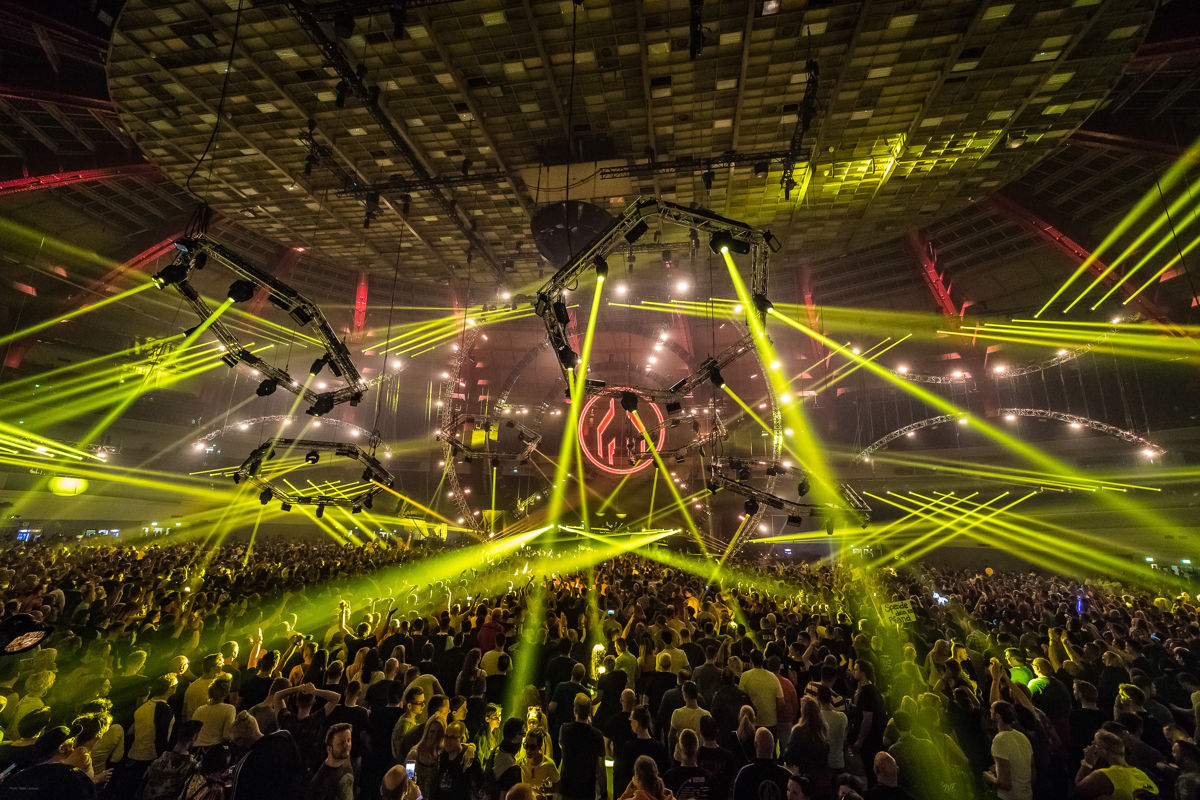 After some rest, we enjoyed the last Techno sets in the Empire by Klaudia Gawlas, Bjlörn Torwellen, and Pappenheimer which are all pretty popular in the German Hard Techno scene.  You should check them out if you are into that harder stuff.
While Pappenheimer closed the Empire at 8 am the Arena was still open until 9 am which gave us the chance to catch the last hour of Trance by Talla and Taucher in the Arena.
At that point, everybody seemed to be friend with everyone. Neon Ravers, Grandfathers, Shuffle Kids, Hipsters, Hardstylers, Techno lovers and people who you never would expect on a rave, were all united and praised each song as if it was there church.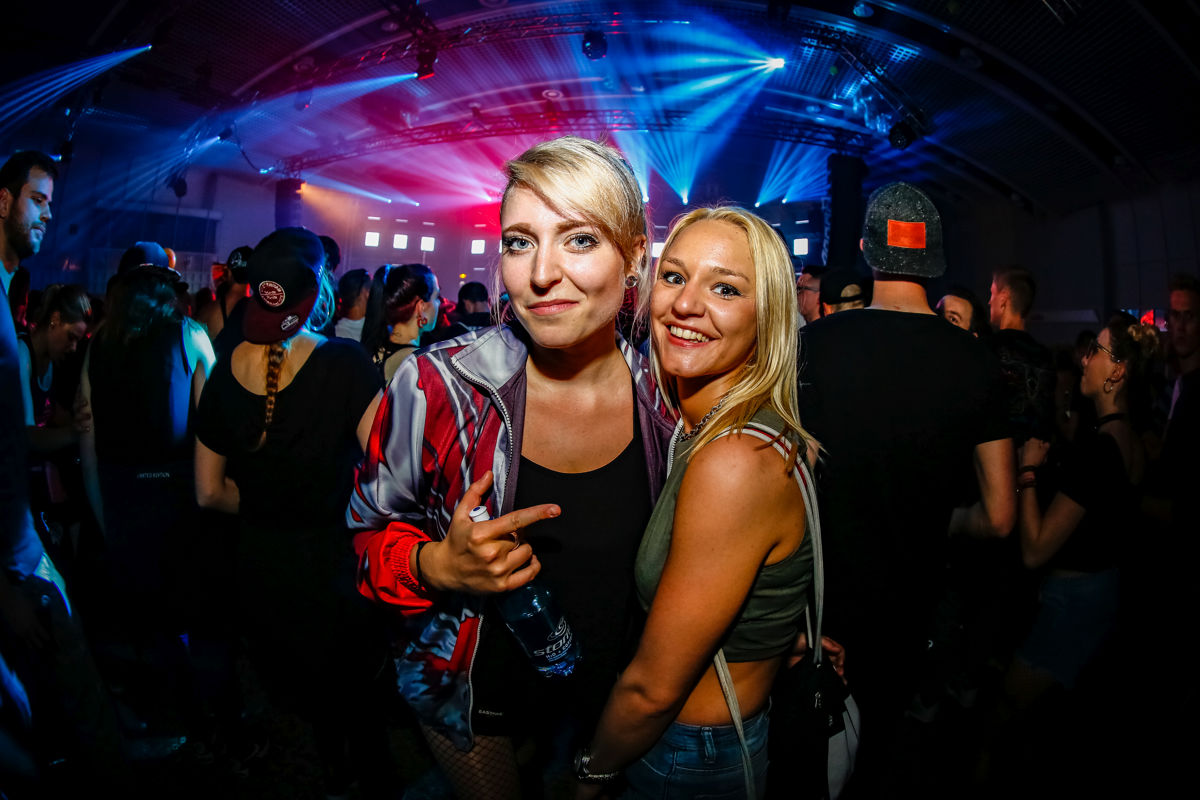 Conclusion
Not everyone might like the concept of Mayday, but from my point of view, it is no wonder people are still calling it the mother of all raves as it exists since 1991 and somehow still has that united feeling of back then.
Over the time a lot of other Techno, Trance and Hardcore festivals have grown and while Mayday might not be the biggest in any of those genres, it still brings together fans with all electronic music backgrounds, from all ages and nowadays different scenes. If you haven't been there, you should give it a try, you will love it or hate it but you won't forget it.
Also, check out the other events of I-Motion at i-motion.events
Ruhr in Love - 7. July -> The electronic family event of the Ruhr area.
Nature One - 3 – 5. August -> One of Germanys biggest festivals.
Syndicate - 6. Octobre -> Hardstyle event in the same amazing Westfallenhalle as Mayday.
Toxicator - 1. December -> Manheims Maimarthalle is going hardstyle.
---